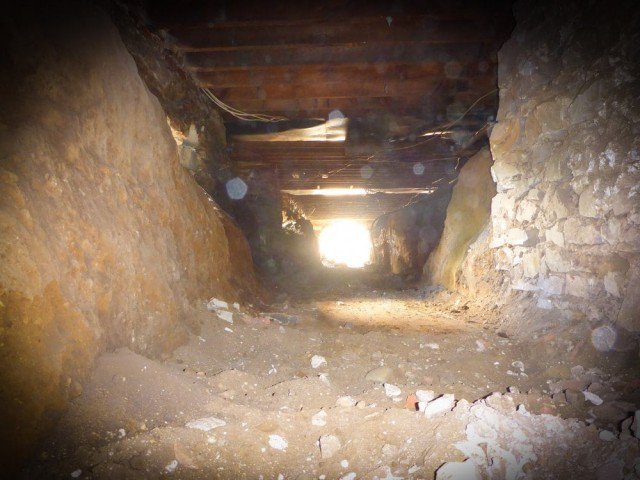 ---
KARACHI: Karachi police arrested on Wednesday 10 people for digging a house 35 feet underground in search of 'hidden treasure'.

Police said Zia Kareem told his brother-in-law Tariq Waseem he had seen in a dream that there was a treasure hidden under the lounge of his house.

Waseem, the house owner who works in Qatar and is an engineer by profession, approached a female faith healer in Baldia Town, who was an imposter, for guidance on the matter.

On a mutual agreement of 50% share in hidden valuables, she directed Waseem to carry out the digging.

The scoop out in Dalmia's Baloch Para neighbourhood continued for 20 days, after which police personnel on a tip-off raided the house.

All the accused including the 'faith healer', her husband, house owner and seven others were booked under the charge of suspicious activity.