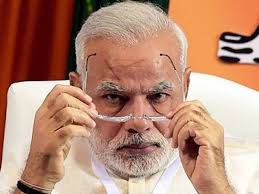 ---
The suicide attack in Pulwama in which more than 40 Indian soldiers were killed and several injured has once again brought the two countries to the brink. PM Modi has, within a matter of hours, blamed it on Pakistan without any verifiable evidence and threatened a strong retaliation. Playing on the emotions, Modi at a political gathering in Bihar stated, "The fire that is raging in your bosoms is in my heart too." There are demands by his ministers and party hawks to avenge the deaths. Once again Pakistan-India relations have taken a turn for the worse with hostility towards Pakistan and Kashmiris touching new heights. And one wonders with Indian elections round the corner how this outrage will play out. Pakistan's foreign minister has asked for an independent inquiry but India as expected rejected the proposal. For its primary interest is not in seeking verifiable evidence but a means to play on the tragedy and hark on the theme that it is Pakistan that is responsible for the problems in Kashmir.

Moreover, it has to justify to its people and especially to its diehard Hindu electorate that the dominance of India lies in a tough policy towards Kashmiri uprising and Pakistan.

The world at large must realise that Pakistan has consistently insisted on dialogue with India because it firmly believes that issues that bedevil Pakistan-India relations are essentially of a political nature. And no amount of military force is likely to bring peace as decades of Kashmiri struggle testify. India should see the writing on the wall that its Kashmir policy is providing a further fillip and energy to the freedom movement.

What cannot be overlooked is that Pakistan is focused on building its economy and is genuinely interested in peace within and peace with its neighbours. Imran Khan has on several occasions expressed the government's desire for having good relations with India. Nawaz Sharif showed similar willingness to move forward. The PTI government has also the advantage of the military leadership fully endorsing the policy. This is not a mere slogan but pragmatic politics. In what way would it suit Pakistan to engage in hostile policies towards its neighbours? It is in the pursuit of its own national interest and that of the region that it is pursuing this policy.

It is for the international community to note that despite Indian provocations and unfounded allegations, Pakistan has chosen the path of restraint and maturity. The foreign minister and the Foreign Office while defending Pakistan's position have avoided getting involved in a battle of words.

Another point that cannot be overlooked is how it would suit Pakistan to engineer a terrorist attack only three days before an important Saudi visit. Despite Pakistan's denials and offer of an independent investigation, India is bent upon unilaterally declaring it an accomplice. And is coming out with its own fictional briefings. The fact is that the perpetrator of the crime was from Pulwama. He was born and brought up in India-occupied Kashmir. His act of terror reflects his deep sense of desperation and Indian authorities should realise he is not the only one.

Indian intelligence agencies are stating that they had already issued a warning well in advance to the relevant authorities in Kashmir that a major terrorist attack is imminent, and that was totally ignored. If India on this false premise undertakes any military action, it will certainly invite a Pakistani response. Pakistan's position on the contrary has been mature and sensible.

Modi draws inspiration from the Israeli model of crushing the Palestinians. It is not surprising that he was the first Indian prime minister to make an official visit to Israel last year and was given an extremely warm reception. He also knows that the West and especially the US has little sympathy for the plight of Muslims. And the Muslim world at large is bitterly divided and a victim of internal dissensions. The fact that the international community, and more so the US, bases its policies on expedient considerations that range from strategic priorities to economic interests would overlook any brutalities and injustices that are a common feature of IOK.

Moreover, in order to gain maximum political leverage before Indian national elections, PM Modi is increasingly focused on arousing the raw sentiments of the Hindus against Pakistan. As things are unfolding, it is very much possible that the 'hate Pakistan and isolate Pakistan' policy may have a life of its own.

It would be no exaggeration to assume that violence is the central component of PM Modi's diplomacy especially when it comes to countries that are not prepared to succumb to its dictates.

India is uneasy with Pakistan's close relationship with China and the CPEC project and has been cultivating some misguided Baloch to foment trouble. By funding and supporting certain hostile anti-Pakistan elements, it aims to destabilise underdeveloped areas in Balochistan and parts of erstwhile Fata.

Pakistan's further bonding of relations with Saudi Arabia and the Gulf states and the prospects of substantial investments flowing, it seems, have not gone well with PM Modi and his right-wing government. Neither has Pakistan's role as facilitator of the Afghan peace process nor the improved working relationship with the US is to India's liking. With the US withdrawal from Afghanistan getting closer and prospects of the Taliban playing a significant role in the future power structure, New Delhi's concerns are increasing.

In this tough security and political environment where India is bent upon isolating Pakistan and may be resorting to other aggressive measures and sane advice may find few listeners. Nonetheless, the Indian leadership should realise it would have to live with the reality that it cannot dictate or isolate Pakistan. True, it could create difficulties for Pakistan but it is now in a better position to overcome these than in the past. The irony is that Pakistan's leadership, despite familiar obstacles, is genuinely seeking peace with honour and has support of all institutions and political parties and yet Modi is deliberately trying to create problems for Pakistan.

Published in The Express Tribune, February 20th, 2019.

Like Opinion & Editorial on Facebook, follow @ETOpEd on Twitter to receive all updates on all our daily pieces.
COMMENTS
Comments are moderated and generally will be posted if they are on-topic and not abusive.
For more information, please see our Comments FAQ