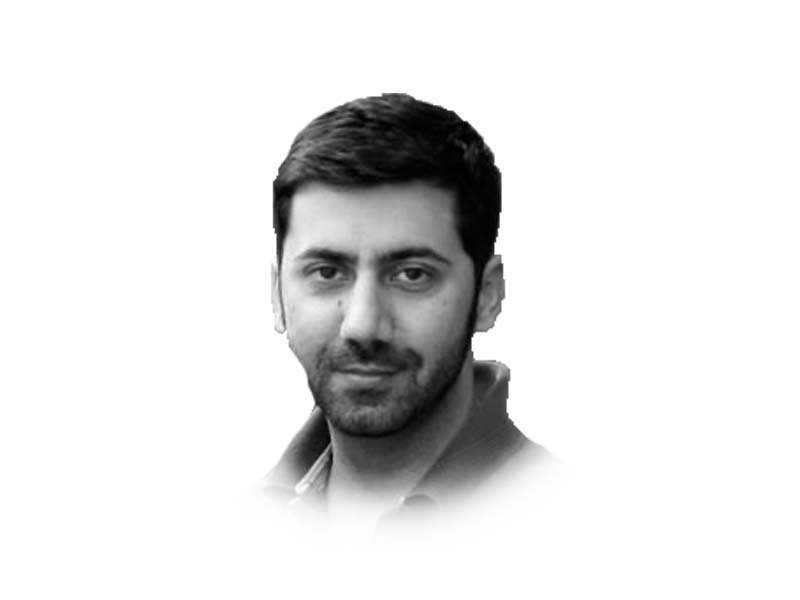 ---
I wanted to write about the Pulwama incident, but somehow I am ending up writing about the visit of Saudi Crown Prince Muhammad bin Salman to Pakistan. As I do so, I can't help but recognise this as a subtle success of Pakistan's diplomacy in the last few days that has been able to recoup the national narrative that otherwise, in a planned hijack, was spiralling out of control because of India's war-mongering over Kashmir.

In it, the new government has clearly indicated its priorities; progress over historic war posturing. Setting these priorities right is not without its costs though. To me, it was yet another litmus test of Prime Minister Imran Khan's foreign policy because as an analyst we are keen to spot shortcomings for the 'Aha!' moment. Ever since he formed the government, he had been very successful on the front foot setting his pitch in foreign engagement to establish parity with key allies and adversaries alike. But anyone can perform under normal conditions on the home ground; the true test of a strategist, politician, leader or a sportsman is how he responds in uncertainty and crisis situation. That is what separates great leaders from ordinary leaders. The last few days have tested the prime minister just on that: his mantle in how he responds to the bouncers of uncertainty thrown at him during foreign and diplomatic crisis. If anything, he has proven himself to be 'made for crisis'.

For instance, what happened in Kashmir is a pattern of classic trappings that successive leaderships in Pakistan have fallen prey to in the last few decades. Every time that situation in Pakistan begins to shape for positivity, an act of terror in neighbouring countries tosses Pakistan into a militarised discourse and reactions that create emergency-like conditions derailing the government from its priorities. While our neighbours can sustain such war-like posture and environment because they have the ability to quickly shift back to normalcy through Bollywood and sports, Pakistan cannot. Hence such trappings have continued to keep Pakistan locked into a perpetual crisis.

This time when the same situation presented itself to the new government with even more intensity from both India and Iran, the crisis has been managed in an unprecedented way that reflects Imran Khan as no ordinary leader. Instead of falling prey to the usual responses and doubling down on war rhetoric, the PM rightly recognised this as bait and instead chose to remain silent. In doing so, he achieved two key things.

First, his cold shoulder to the Indian and Iranian threats kept normalcy inside the country allowing him to focus on the Saudi visit. The PM's calculated response saved the historic Saudi visit from getting derailed. More so, it saved Pakistan a global embarrassment and demoralisation by not being moved by emotions to distract the government.

Second, through the strategy not to respond to war rhetoric with more war rhetoric, the prime minister let India expose its deep extremist and one-sided war-mongering against Pakistan that is coming as a shock to not only the sane and liberal voices in India, but across the world. The collective hit India has taken in its global perception because of its ultra-nationalist and jingoistic reaction on the Kashmir attack in the past few days has raised many questions for the international community. This may not go down well with the otherwise glittery image of Bollywood that India has adorned to shove the deeper level right-wing extremism thriving in the society. Despite some opposition political leaders and analysts in Pakistan pressing the prime minister to respond to India in equal terms, his strategy to let India expose itself has been, therefore, Pakistan's best response so far.

The prime minister may have overcome a serious diplomatic crisis but with the peace process in Afghanistan and post-war relations with the US fast approaching, there will likely be more uncertainty and bouncers coming his way. But like I said in one of my previous articles, with such a prime minister at the helm of affairs in Pakistan, at least we don't have to worry about the foreign policy.

The key for Prime Minister Imran Khan, however, will be how he aligns these foreign policy gains to the internal policy to reap the benefits that trickle down at the individual level on ground. Speaking for workers and the poor, and especially for the prisoners, at a gathering of the royalties and dignitaries is no ordinary deal and a start of what is to come. In time, we all will be able to see.

Published in The Express Tribune, February 19th, 2019.

Like Opinion & Editorial on Facebook, follow @ETOpEd on Twitter to receive all updates on all our daily pieces.