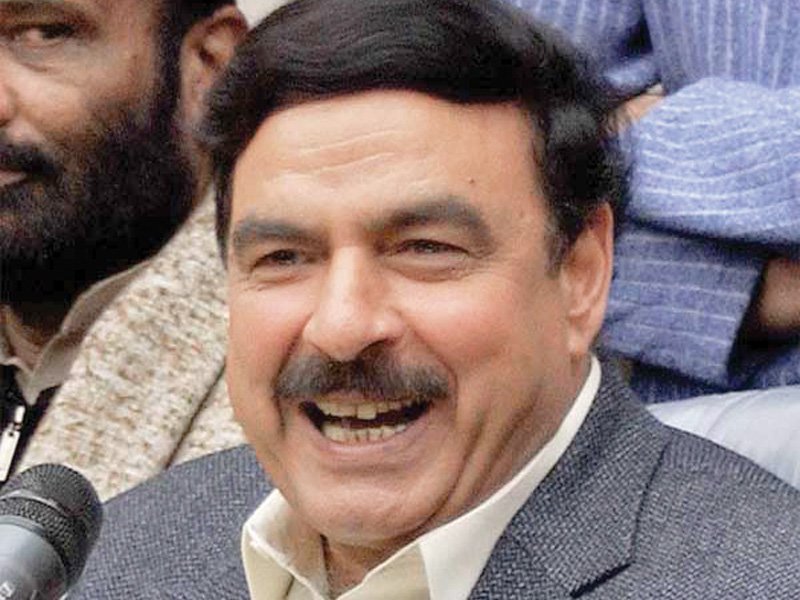 ---
HYDERABAD: The Pakistan Tehreek-e-Insaf (PTI) workers allegedly manhandled the media workers, who were protesting during the visit of Federal Railways Minister Sheikh Rashid to Hyderabad on Saturday.

Rashid had arrived at the Hyderabad railway station from Karachi by Rehman Baba Express.

He escaped from the media workers, who were protesting outside the railway station, by taking an alternate exit route from the station. The workers chanted slogans against Rashid and Federal Information Minister Fawad Chaudhry.

Govt to launch 20 new trains by next year: Rashid

Although the media was informed that the minister will hold a media talk at the station, but Rashid instead headed to Hyderabad Chamber of Commerce and Industry.

Outside the HCCI's office, the workers of PTI manhandled some reporters and cameramen, who were protesting outside the chamber though the media had boycotted coverage of his address to the business community.

The workers blamed the federal government's connivance in the ongoing wave of redundancy of the media employees. They deplored that the PTI leaders and Rashid always pretended to support journalism but they are deplorably handling the prevailing situation with indifference.
COMMENTS
Comments are moderated and generally will be posted if they are on-topic and not abusive.
For more information, please see our Comments FAQ