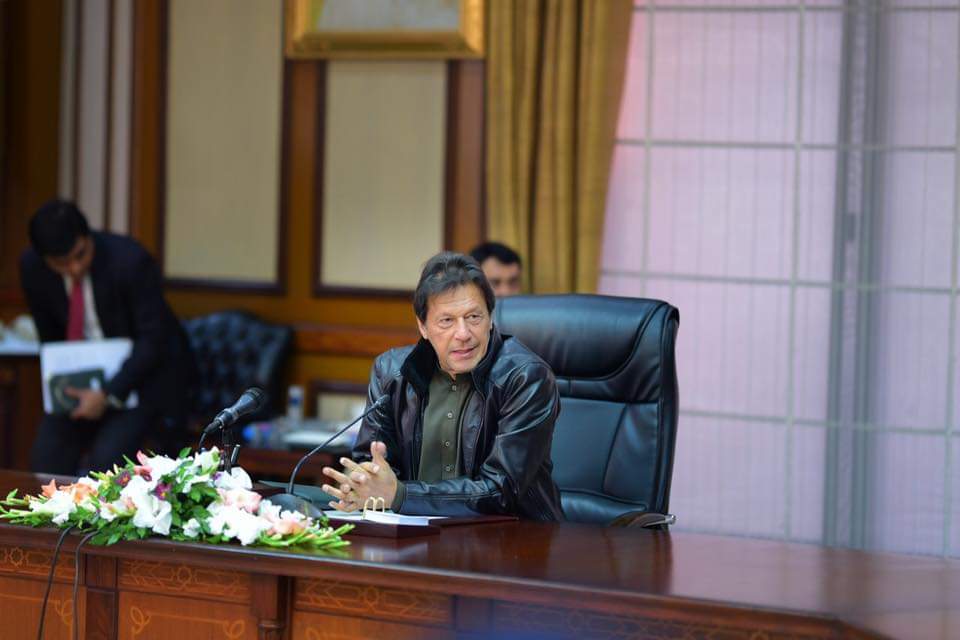 ---
ISLAMABAD: Prime Minister (PM) Imran Khan will hold meetings with the top 150 taxpayers of the country starting next week. The prime minister will also distribute appreciation certificates to around 30 top taxpayers. Earlier, the number of people called up for the ceremony was 50.

The meeting is expected to take place at the PM House on Wednesday. However, in wake of austerity measures of the government, the event is expected to be changed from a formal dinner to just a meeting followed by a refreshment and tea party. The list of individual taxpayers is topped by a woman while Malik Shahid is ranked third, according to those privy to details.

The finance ministry had earlier announced that the PM would meet the top 50 taxpayers, but now the number has been increased to 150.  The initiative includes meetings with taxpayers from all of the three categories, including individuals, association of persons (AOPs) and companies.

The schedule for the meetings has been finalised, sources said, with the Federal Board of Revenue (FBR) having submitted the list of top taxpayers for the year 2018 after which invitations are being sent.

Top taxpayers to have dinner with PM Imran

According to sources, large companies included in the top taxpayers list include Oil and Gas Development Company, Pakistan Petroleum, Pakistan State Oil, Indus Motors, Pak-Arab Refinery, Nestle Pakistan and all big commercial banks of the country. In addition, individual owners of Shah Trading Company including Syed Shehr Zad Hasan Shah, Abdul Ghaffar Memon and Malik Shahid are also invited to the PM House.

According to sources within the finance ministry, the primary motive of the meeting is to appreciate the services of taxpayers and promote a tax culture in the country so that the country can improve its tax revenues. It is also expected to take recommendations from the taxpayers regarding policymaking for better tax collection and broadening the tax base.

Sources said that PM Imran, after taking oath as country's premier, had committed to host an annual dinner for the country's 50 top taxpayers. They called the current meeting 'a practical manifestation of the prime minister's commitment', while adding that as per the financial austerity drive, the dinner may be changed into only a refreshment party.

Finance minister Asad Umer, Minister of State for Revenue Hammad Azhar, Minister Planning & Development Khusro Bakhtiar, PM's Special Adviser on Commerce Abdul Razzaq Dawood, FBR chairman and his tax team, investment board and representatives of the Securities and Exchange Commission of Pakistan are also expected to attend the meetings.