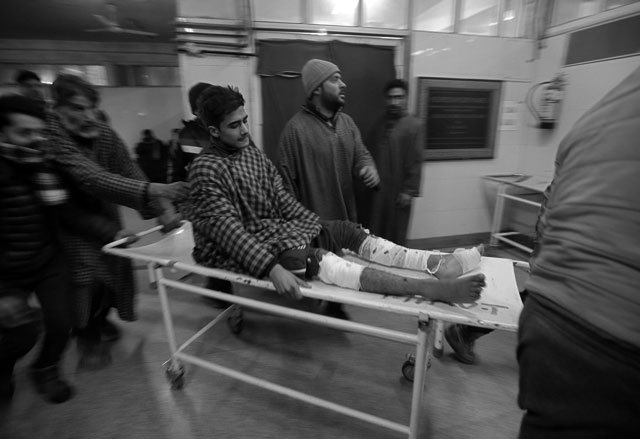 ---
SRINAGAR: At least 12 students were injured in an explosion at a school in Indian-occupied Kashmir on Wednesday.

The held territory has been plagued by violence for years, with clashes killing more than 100 civilians over the past year.

Witnesses; however, did not report any clash before the blast in a 10th-grade classroom at the Falai-e-Millat private school, just south of Srinagar.

"We were studying and all of a sudden there was an explosion and we ran out and I saw my legs bleeding," Faisal Ahmad, 16, said,
COMMENTS
Comments are moderated and generally will be posted if they are on-topic and not abusive.
For more information, please see our Comments FAQ