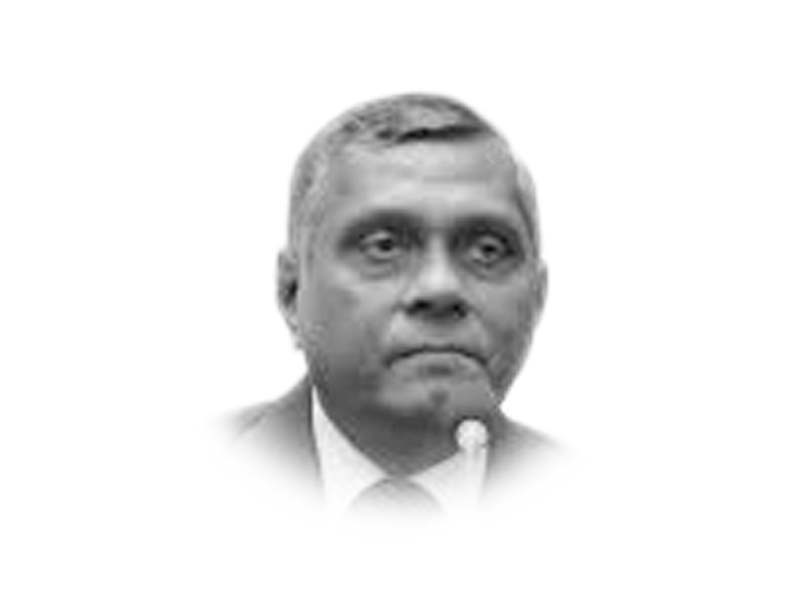 ---
On January 28, the Pakistan Muslim League-Nawaz (PML-N) presented a bill in the National Assembly which called for amendment to Article 1 of the Constitution of Pakistan in order to create provinces of Bahawalpur and South Punjab. Surprisingly, in 2013, it was the PML-N which had not fully supported the demand of the Pakistan Peoples Party (PPP) to create a Seraiki province. Now both the PPP and the PML-N are calling for a new provincial map by dividing Punjab and are blaming the Pakistan Tehrek-e-Insaf (PTI) for obstructing their demand for the creation of new provinces.

If the 11-point agenda of the PTI had called for new provinces to be carved out from Punjab, why it is accused of backtracking from its election manifesto? Why the provincial map of Pakistan remains unchanged despite logical reasons to create new provinces so as to ensure empowerment of those regions which are perceived to be marginalised and underdeveloped? If India can have 29 states, seven union territories and Afghanistan 34 provinces, why are there only four provinces in Pakistan?

In the post-1971 map of Pakistan, the provinces of Balochistan, Punjab, the North Western Frontier Province (now Khyber-Pakhtunkhwa) and Sindh constitute the federation of the country as mentioned in the 1973 Constitution. Azad Kashmir and Gilgit-Baltistan, on account of the unresolved issue of Jammu & Kashmir, are not granted full provincial status in the federal structure of Pakistan.

The constitutional amendment bill 2019 presented by the PML-N contains a mechanism for the creation of Bahawalpur and South Punjab provinces by proposing that "through an amendment in the Article (1) of the Constitution, words 'Bahawalpur' and 'South Punjab' provinces be added in the Constitution". According to news reports, the bill also "seeks to amend Article 51 for creation of National Assembly and provincial assembly seats for the new provinces". The bill also mentions the number of seats to be held by two provinces respectively in provincial and national assemblies. Subject to approval of the bill in National Assembly, an amendment to Article 154 of the Constitution will be made to establish a national commission to formulate modalities of proposed provinces. Furthermore, an amendment will also be made to Article 175-A to establish principal seats of the Supreme Court and the high courts in these provinces.

The PTI, which used to argue that it lacks a two-thirds majority in the National Assembly and the Punjab Assembly required for creating new provinces, will now have no pretext because both the PML-N and the PPP have offered to support the longstanding demand of Bahawalpur and Seraiki people for provincial status. If the process to create new provinces in Pakistan is triggered, it will be a major shift in the country's post-1971 political history because of three main reasons. First, for the first time, Punjab's edge in Pakistan's power structure will be relegated. From 1947 till 1971, the main issue which engulfed the united Pakistan was a conflict between the majority provinces of East Pakistan vis-à-vis the minority province of West Pakistan. The crux of the conflict and schism in the united Pakistan was between resourceful Punjab and disempowered East Pakistan. After the dismemberment of Pakistan in December 1971, Punjab emerged as the majority province on the map of 'New' Pakistan in terms of its population, resources and control over military and bureaucracy.

The asymmetrical power setup in post-1971 Pakistan remained a source of resentment among smaller provinces of Balochistan, K-P and Sindh. Demand to divide Punjab was not only raised by smaller provinces but also from within Punjab by the non-Punjabi speaking regions namely the Seraiki belt and Bahawalpur. It is yet to be seen to what extent the clout of Central and Northern Punjab, which controls military and bureaucratic establishment, will be marginalised. Second, alarmists argue that the process to establish new provinces will not stop once the South Punjab and Bahawalpur provinces are created but it will further expand to K-P, Balochistan and Sindh. Already, there is a strong movement to establish a Hazara province by separating it from K-P as the Hindko-speaking people maintain that they are linguistically and culturally different from the majority Pashtun community.

Hazara is the largest division of K-P stretching from Kohistan to Kaghan but has a strong and resourceful Pashtun minority. It is yet to be seen how the PTI government, which has a two-thirds majority in K-P assembly, will react to the demand for a separate Hazara province. Balochistan is the largest province of Pakistan in terms of area but is lowest in population. Demographic transformation in Balochistan in the last four decades has rendered the Baloch population to a fragile majority as the Pashtun-dominated areas of northern Balochistan (called British Balochistan before 1947) can have a separate administrative setup in the shape of a full-fledged province. Presumably, Baloch nationalists are not resentful if the Pashtun community of their province decides to go their own way and gets a provincial status.

The most dangerous situation will be in Sindh because of an age-old demand of the MQM (now MQM-P) to seek a provincial status composed of the urban areas of Karachi and Hyderabad to be called southern Sindh. Sindhi nationalists, along with the PPP, vehemently oppose any demand to divide Sindh. Threats like "there will be a 'blood bath' if an attempt is made to divide Sindh", should be taken seriously as schism and polarisation between the Sindhi and non-Sindhi speaking population will destabilise Pakistan. Finally, centripetal forces who argue for a strong centre are still on the ground particularly in the form of those who argue that Pakistan was not created on ethnic grounds but was established as an Islamic state. And for them, in Islam there is no provision to divide people on the basis of race and language. Along with the Islamists are those who represent forces wielding considerable power and view with suspicion slogans and demands for new provinces. For them ethnic nationalism is a threat to Pakistan's Islamic identity and is a conspiracy hatched by those who have external loyalties.

Despite 72 years of its existence and facing the trauma of dismemberment in 1971, Pakistan is still grappling with the issue of new provinces. Prudence demands that instead of getting bogged down in carving out provinces on linguistic or ethnic grounds, 26 divisions of Pakistan are upgraded as states with each division having its own administrative centre and its legal structures in the form of high courts and state assemblies. Such divisions will have their representation in the National Assembly on the basis of population and number of participation in the Senate. A national commission to upgrade divisions in the form of states can be established with legal experts who may recommend a mechanism to proceed to establish 26 states before the next general elections due in 2023.

There is no guarantee that the issues of governance, poverty, underdevelopment and feelings of sense of deprivation will be resolved or mitigated if two provinces are carved out from Punjab or if a Hazara province is established. Unless the mindset of those wielding power, who are oblivious to the plight of people and want to continue with exploitation, corruption and nepotism changes, Pakistan will not emerge as a politically stable and economically vibrant state. Yet, if 26 states are created from the existing divisions with proper planning, wisdom and keeping relevant stakeholders on board, one can expect Pakistan to transform as a successful state in the years to come. Furthermore, 26 states will have no ethnic or linguistic identity and will focus on human and social development provided those running such states adhere to the rule of law, justice system and good governance.

Published in The Express Tribune, February 8th, 2019.

Like Opinion & Editorial on Facebook, follow @ETOpEd on Twitter to receive all updates on all our daily pieces.
COMMENTS
Comments are moderated and generally will be posted if they are on-topic and not abusive.
For more information, please see our Comments FAQ