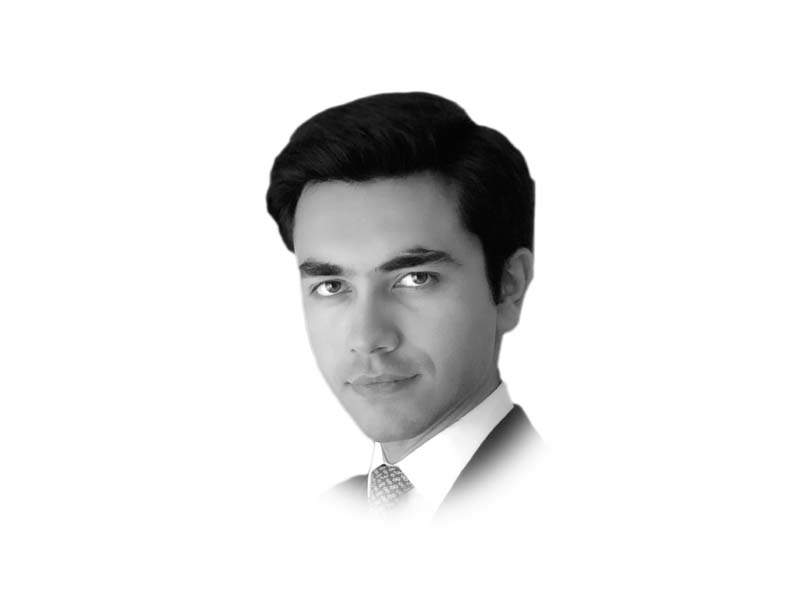 ---
"You see how much cheese is coming in this country from abroad. Market is full of imported cheese. Does this country, which doesn't have dollars, deserve this, that it is importing cheese?" — Imran Khan

One of the best measures of a country's well-being is its economy. It makes sense then that an open and secure market is a sign of a robust nation. Pakistan's market is a mess. One of the reasons is the mindless expenditure on the concrete monolith lovingly referred to as 'Infrastructure'.

One further down the line would be allowing the Chinese to push through gratuitous CPEC interest rate repayments without considering that the billions of dollars the Chinese save through Gwadar port might make for an interesting bargaining chip.

And then, of course, there is the sweet opiate of wasted IMF-flavoured injections. But few examples show off Pakistan's particular brand of unthinking thinking like its automotive industry.

The automotive sector can be a major powerhouse, especially in the case of a nation like Pakistan that has more than 200 million people. For context: The passenger car segment manufacturing alone provides jobs for 2-3 million people.

The nation is of a size that should be very capable at producing vehicles and then using them. But the Big Three (Toyota, Honda, and Suzuki) bully the market, the auto mafia shower in 'own' money, and, surprisingly worst of all, the government does not understand how to implement automotive policy with goals set more than 10 minutes in the future.

High import tariffs on completely built units (CBU) of cars and auto parts, poor clustering and value chain linkages, limited to no investment on design or R&D, and a militant protectionism that is so short-sighted it is laughable all plague this industry. But enough formality. Like the PM, your humble correspondent would also like to reduce the economy down to a dairy-based discussion:

You own an ice cream shop in Pakistan. You are ready and excited to sell all kinds of flavours just like they do in Japan. Then you hear that the government is not allowing Japan or anyone else to sell ice cream near you unless they offer it at a ridiculous premium price. You are deflated to hear such protectionist nonsense, but you shrug your shoulders. It will be good for your business.

You get an order from China! You send them your finest ice cream. They send it back. They hate it. Why can't you make ice cream like Japan, they say. Even India has started making better ice cream than you. And so much of it! You are shocked.

Fine, you say. I do not need the outside market. I will only sell to my fellow Pakistanis. You go to the freezer. You realise you do not have any flavours in your freezer. All you have is sprinkles and cones. And even your sprinkles (metals) are bad.

The only ones who accept your cones (tractor parts) are the Afghans. You hire a worker to help you. They add value. But you hear that Indian workers add twice the value and Chinese workers add six times the value!

You may want to close down your shop and this extended metaphor with it, but you find out that the business can still stay alive thanks to those insipid protectionist policies that buoy your shop into viable mediocrity but prevent you from ever trying to innovate or having any foreign businesses to form relationships with and learn from.

Wow, you think to yourself. If only I had been able to diversify my exports and thus reduce the buying power of my immediate Pakistani market. But that would require someone telling me I should have started in a cluster of ice cream shops for the inherent geographic advantages that would provide the supply chain, logistics, and our joint overall performance.

I suppose I can hope the government will implement a reduction in the import duties on inputs that would allow me to save capital (by importing intermediate inputs) which I can then invest in the necessary R&D around exporting. Then I could increase production since I would be serving a sophisticated market while helping and being helped by my fellow shops.

Perhaps the solution lies in adopting efficient international standards that have already been proven via basic trial and error by others. This should apply to all my fellow ice cream shops since then the worst of us would be driven out of the market and the best of us could diversify our expanding customer base while achieving scale!

You are in an ecstasy of wonder and continue: Then I can begin investing in technological innovation and design that will allow for international ice cream shops to take me seriously and want to give me their cone manufacturing business! Just then, your one worker falls on the floor and breaks all of your cones.

You shake your head and exclaim: Why, the fact that there is no formal training for such a high percentage of my staff is also probably a big reason so many of my ice creams go through a very high rate of rejection which eats up my profit margin.

If only there was a programme that offered on-job training to people who so desired it. You turn and face the camera straight on and say: "But not the awful lecture-based training that government programmes so half-heartedly perform at present. In fact, if they could also do away with the mind-numbing complex taxation system that is currently in place, I would bet you would get a lot more people involved in A) the ice cream business and B) paying what they owe. We may even rise up in our ease of business ranking!"

You look outside. It is late. You sigh as you realise that all of this would be predicated on the government starting by reducing tariff protections. If only a very large Indian neighbour of yours had already done exactly that and come a step closer to realising its fullest potential as a vendor of frozen desserts.

Pakistanis deserve imported cheese. They cannot afford it. And they cannot afford it because for the last dozen years and beyond, protectionist policies with an asinine, short outlook have reigned supreme. Until cartels are smashed, markets are opened, and a push towards sustainable policies is implemented we can expect Pakistan to stay in ice cream purgatory and shell out Afghans a handful of tractor engines at a time as it keeps running on fumes.

Published in The Express Tribune, February 7th, 2019.

Like Opinion & Editorial on Facebook, follow @ETOpEd on Twitter to receive all updates on all our daily pieces.
COMMENTS
Comments are moderated and generally will be posted if they are on-topic and not abusive.
For more information, please see our Comments FAQ