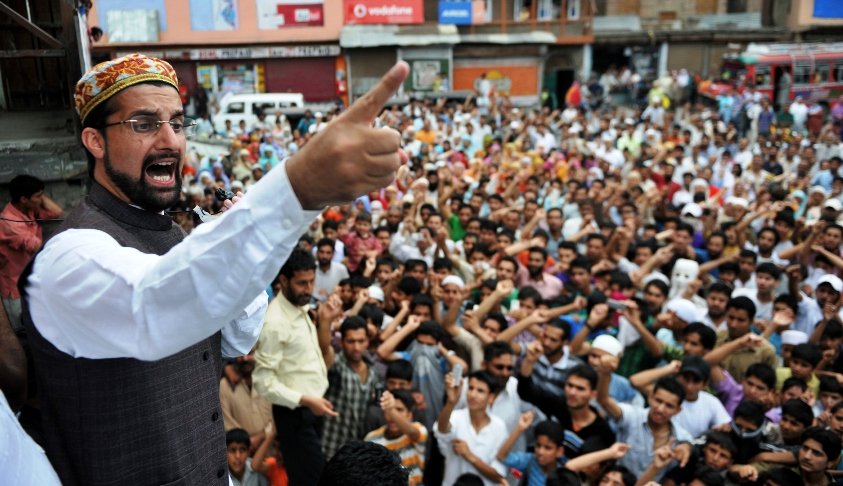 ---
All Parties Hurriyat Conference Chairman Mirwaiz Umar Farooq on Tuesday thanked Pakistan government for its unconditional and relentless support in Kashmir's fight for freedom.

Farooq said while events for Kashmir Solidarity Day are being held all over Pakistan, Indian occupation forces are harassing and killing people in Kashmir.

Kashmir cornerstone of Pakistan's foreign policy, says FM Qureshi


یوم یکجہتی کشمیر کے موقعہ پر کشمیری عوام پاکستان کا تحریک آزادی کشمیر کے تئیں ان کی بےلوث اور مسلسل حمایت کا شکریہ ادا کرتے ہیں اور پوری کشمیری قوم اس عظم کا اعادہ کرتی کہ حق خودارادیت کے حصول تک اپنی مبنی بر حق جدوجہد جاری رکھے گیں #KashmirSolidarityDay pic.twitter.com/eV1vibuQI6

— Mirwaiz Umar Farooq (@MirwaizKashmir) February 5, 2019


He shared his message on Twitter in a video post and drew to attention to blatant human rights violations in Kashmir.

He said the people and youth of Kashmir are "being forced to take up arms and adopt a path without giving a thought to their future."

The oppressed nation lifts the bodies of its beloved every day, said Farooq.
COMMENTS
Comments are moderated and generally will be posted if they are on-topic and not abusive.
For more information, please see our Comments FAQ