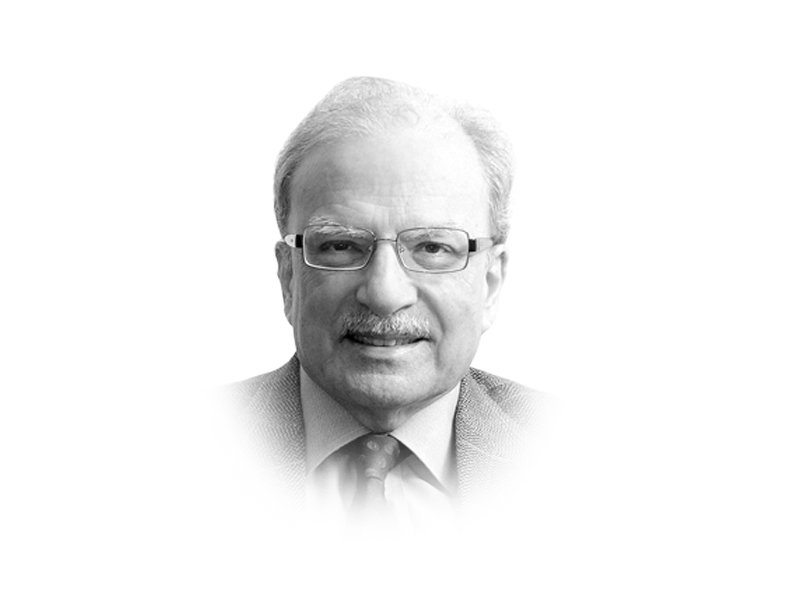 ---
Change is inevitable – it affects people as well as countries. What Pakistan is today is not what it was in 1947, the time of its birth; or what it was in 1958, the advent of the first long military rule in the country; or what it was in 2008, when democracy began to return, albeit slowly. But change is seldom linear; it does not go in one direction.

Ups and downs are inevitable; the ups are not always benevolent, and downs are not always catastrophic. For Islamabad new policymakers engaged in ushering in what they describe as 'naya' (new), Pakistan changes that need to be watched are both internal and external.

The theme that I am exploring in the manuscript on which I am currently working is about change. For Pakistan, external change matters even more than the change inside the country.

There are many sources of change in the country's external environment in which Pakistan's policymakers must operate and design policies.

This change is coming from several directions; from the United States, China, Saudi Arabia, Afghanistan Iran and India. Under President Donald Trump, America has become unpredictable. It has abandoned the global order it had taken the lead to build over a period more than seven decades.

China is the 21st century's most rapidly rising power that has begun to challenge the American authority in world affairs. Saudi Arabia is engaged in posing a serious and possibly dangerous challenge to another rising power but in the Middle East – Iran.

And then there is Afghanistan with the prospect that the country may be on the way of finding peace after an internal conflict that has lasted for almost half a century.

The Taliban may be back in power in Kabul. All these changes need to be factored into the making of policy by those responsible for managing Pakistan's external affairs.

But today my concern is the change in India and how it may affect Pakistan. This is a good time to reflect on it as that country observes the 71st anniversary of the assassination of Mohandas K Gandhi.

On January 30, 1948 a few months after the departure of the British from their Indian colony, an assassin greeted Gandhi as he walked the ground in his slippers at the mansion in which he stayed in New Delhi.

The would-be assassin touched Gandhi's feet and then shot him three times in the chest. The frail 78-year-old leader fell and died instantly. The ground on which he fell is now the Smriti memorial. Smriti is a Hindi word that roughly translates into in 'memory off'.

But the content of that memory has changed remarkably from the time he fell from the assassin's bullets to 2018 when India is hurtling towards Hind nationalism.

Nathuram Godse, Gandhi's killer, was once a member of the Hindu nationalist organization Rashtriya Swyamsevak Sangh, to which Narendra Modi and many of his political colleagues also belong. According to one interpretation, "Godse, not Gandhi, is modern India's real hero. Some Hindu nationalists have built statues of Gandhi's killer."

"I am afraid Gandhi has become marginal," says Pratap B Mehta, a political scientist who is now the vice- chancellor of Asoka University, a prominent centre of learning in India. As Jeffrey Gettlemen who writes on India for The New York Times puts it: "This political dance with Gandhi – sometimes embracing his legacy, sometimes pushing him away – doesn't surprise one of his most acclaimed biographers. Says Ramachandra Guha: "Mr Gandhi is like Churchill, Napoleon, any great figure. His legacy goes up and down. His legacy will be debated endlessly."

The marginalisation of Gandhi is the result of the rapid rise of Hindu nationalism in the country. Religion has entered the political sphere in South Asia, at least in the sub-continent's two most populous countries, India and Pakistan.

This has brought nationalism to both countries. However, there are significant differences between the two nations. Nationalism in Pakistan is pan-Islamic and goes beyond the country's borders.

This kind of nationalism has been talked about for decades but is still in search of an operational meaning. But Hindu nationalism is different. It is confined to a limited geographic space where it can be defined in terms of what the state needs to do.

This type of nationalism is defined well by Roger Cohen, originally from South Africa, who, he says, has become a citizen of the world. Since leaving the country of his birth, he has lived in many different places before settling down in the United States.

This is what he wrote in a recent article. "Nationalism, self-pitying and aggressive, seeks to change the present in the name of an illusory past in order to create a future vague in all respects except its glory. Pregnant with violence, manipulating fear, it is an exercise in mass delusion." This describes well what afflicts India today.

The rise of the Indian version of nationalism has a disturbing meaning for Pakistan. Its effects are being felt on a number of fronts. It is already having an impact on India's large Muslim population, the third largest in the world after Indonesia and Pakistan. It is already influencing the Indian attitude over the disputed state of Jammu and Kashmir.

The resistance to the Indian rule of the state by the Kashmiri Muslim population is taking a heavy human toll. And, it is influencing India-Pakistan relations. Imran Khan took over the reins of the government in Islamabad hoping that he could develop working relations with India, if not friendly.

His efforts were rebuffed by New Delhi. Most recently his government's efforts to ease the visit of Sikh pilgrims from India to the religion's holy place in Kartarpur drew a response that in the words of Pakistan's Foreign Office was childish.

Most India watchers explain this Indian behaviour as a way of maintaining the support of the large Hindu nationalist voting bloc. That may be one explanation but is not the entire story.

Published in The Express Tribune, February 4th, 2019.

Like Opinion & Editorial on Facebook, follow @ETOpEd on Twitter to receive all updates on all our daily pieces.

 
COMMENTS
Comments are moderated and generally will be posted if they are on-topic and not abusive.
For more information, please see our Comments FAQ