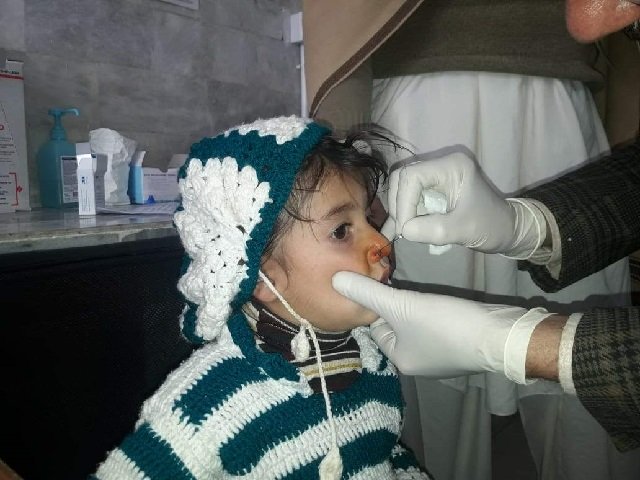 ---
PESHAWAR: Hazrat Khan is frustrated after leaving Naseerullah Babar Hospital in Peshawar. Holding his three-year-old grandson, the 55-year-old Hazrat travelled from his hometown in Mohmand Agency to get the boy checked. "I brought my grandson from Mohmand Agency for his leishmaniasis treatment, but the doctor said they have no medication that could help him."

A leishmaniasis disease outbreak has occurred in various regions of Khyber-Pakhtunkhwa and ex-FATA areas, including Peshawar, Karak, Mohmand, and Landi Kotal, where new cases have been reported almost every day.




Cutaneous leishmaniasis is the most common form of the disease. The skin infection occurs following the bite of the sand fly. It causes wounds, ulcers and scarring on skin. Sand flies are smaller than mosquitoes and do not make any noise, so it is almost impossible to hear or see them. The best prevention from the disease is sleeping under a mosquito net, sleeping indoors, maintaining good personal hygiene, and ensuring proper waste management, including covering manholes and proper disposal and removal of garbage.

Signs of the disease include painless sores or ulcer-like lesions which slowly enlarge. Lesions usually will not heal, even with antibiotics, and will often lead to severe disfigurement and wound infection.




According to the District Health Information System, more than 2,000 cases of leishmaniasis were reported in the latter half of 2018. But data from the Khyber-Pakhtunkhwa Ministry of Health has provided more worrying figures. More than 21,000 cases have been reported in the province, with 9,378 cases reported from Peshawar, 5,373 reported from Mohmand, 2,802 cases from Bajaur, and 1,017 from Karak.

Viral hepatitis afflicts thousands in K-P

A centre for the treatment of the disease was set up at Naseerullah Babar Hospital by the Directorate of Health Department in collaboration with Médecins Sans Frontières in May 2017. The hospital's report also says patient flow has not slowed since 2019 began. Most patients are residents of Peshawar, while a few are from FATA and FR areas, as well as Afghanistan.




Naseerullah Babar Hospital's Medical Superintendent Dr Siraj Muhammad says the centre provides free diagnosis, treatment, registration, and free medication and other facilities to patients. Some 1,500 patients have been treated at the centre. "We have a shortage of an important injection and have requested the health department provide them as soon as possible. We are still waiting for them and are unable to treat new patients."

Ali Imran brought his three-year-old son from Karak to Peshawar for treatment, saying he has visited at least three hospitals with the boy. His son has been receiving care for the past eight months and is much better now. DHQ hospital's Medical Superintendent has noted the outbreak in Karak, saying some 700 people are under treatment.




A medical team is actively working in the area and the Pakistan Army has also provided medicines, but new cases continue to be reported every day. Medicine is also available in the local market, but victims and their attendants said the quality is not up to the mark.

To further complicate matters, a supervisor at the Leishmania centre in Peshawar said that some medical stores have been selling fake or low-quality medication, lamenting that they are playing with people's lives.




Meanwhile, K-P Health Secretary Dr Farooq Jamil said medical teams have been sent to the afflicted areas, an awareness session was held for the local community, and they are in talks with the World Health Organisation for purchasing more medications, which they expect will reach the area within two weeks.

But it remains to be seen if these measures will be enough to fight the disease.