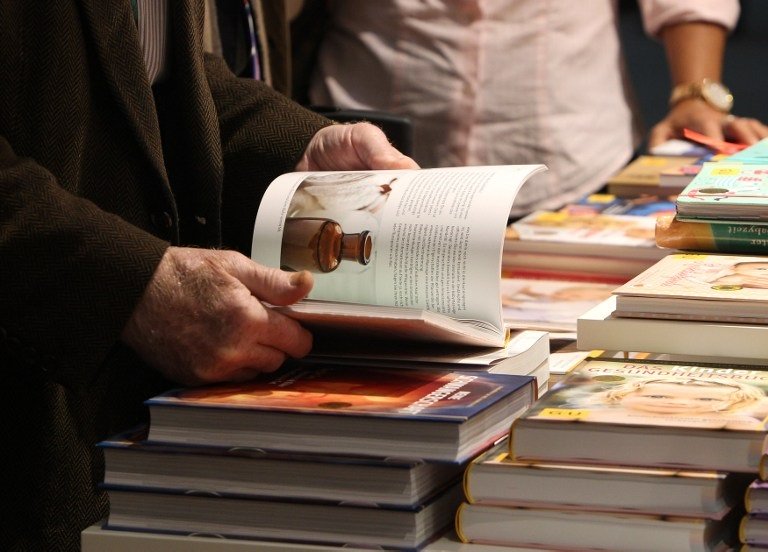 ---
KARACHI: The first three-day 'Adab Festival Pakistan' opened at the Sindh Governor's House on Friday amid the presence of a large number of writers, poets, intellectuals and book lovers.

Ameena Saiyid and Asif Farrukhi, who founded the Karachi Literature Festival (KLF) about ten years ago and are now co-founders of the Adab Festival, delivered their speeches at the inaugural ceremony along with Dr Ishrat Husain, Arfa Sayeda Zehra and Seyyed Vali Nasr.

The festival will continue till February 3 and will feature various sessions on different topics and will be attended by some of the most prominent literary figures of the country.

"Through Adab Festival, we want to create a new Silk Route through which all the grandeur of our traditions and culture, literature and the arts, expressed through every language in the country, can travel out of obscurity to join the world's assemblage of cultures and their luscious fruit," said Saiyid, adding that they had planned different activities to celebrate the diverse literature of Pakistan in different languages and will launch books coupled with talks, interviews, poetry sessions, book fairs, theatre, dance and music shows, among others.

"We are thankful to all of you, especially the international authors, for your presence and participation."

For love of literature: 1st Adab Festival to be held on February 1

Farrukhi, calling the event "amazing, challenging and exciting," said that it marked a decade of literary festivals in Pakistan.

He said that Saiyid and he had taken a risky step a decade ago when organising the KLF, thinking that it was a gamble and only a few people would turn up.

However, the event was so successful that they had to extend the festivals to Lahore, Islamabad and other cities of Pakistan.

"With this success story behind us, we have organised the Adab Festival this year to celebrate literature in other languages and recognise emerging voices as well.

We have started from scratch with a small team, but are determined to make it successful because of our working relation with books, poets and writers," he said, adding that there were lovely voices, laughing and whispering that have assured us, saying, "You are not alone."

He paid rich tribute to noted poetess Fahmida Riaz, who passed away in November last year and said, "She remained a guiding spirit for me." He also read the last poem of Riaz, "Mein Naheen Akele Duniya Mein [I am not alone in this world]," and said that Riaz was still alive in the hearts of people.

Sindh Governor Imran Ismail in his speech focused on politics and the austerity drive started by the federal government. "We have opened the doors of Governor's House to public and this all has become possible because of Prime Minister Imran Khan's vision."

Ismail said that Karachi, for the last many years, had not produced quality literature. "Instead of producing poets and writers, we unfortunately witnessed terrorists," he said, adding that now peace has returned to the city, which was helping revive its past glory.

Calling himself a 'fan of literature', he said, "I will welcome you all to organise such events every year until I am the governor." He suggested the organisers to take the event to an international level by including literary figures from India and other countries.

Khalid Mahmood, Managing Director and CEO of Gets Pharma (pharmaceutical company), which was the lead sponsor of the event, said that his company's support for literature festivals was meant to create a healthy society, which is only possible with healthy souls. "Peace and prosperity in any society can only prevail wherever, there is space for debate."

He expressed concern over government's ignorance in supporting literature and arts in Pakistan and said, "I believe that creative literature can reflect a society's ills, sorrows and joys and we should not hide it."  He said that good literature could not flourish in any society without having tolerance.

Stefan Winkler, Director of Goethe Institut in Karachi, said that Goethe Institut had been helping literary events in Pakistan with the aim to bring literary and intellectual people on one platform.

Adviser to the Prime Minister on Institutional Reforms and Austerity Dr Ishrat Husain started his keynote speech with social, political and economic dilemmas in the world and in this region, which according to him, were significant for the youth of Pakistan in near future.

Husain said that after the collapse of Soviet Union, balance of Left and Right disappeared and a sharp division between both powerful blocs was no longer valid.

"This has overtaken different types of issues such as authoritarian, populist, nationalist, anti-gender, migrant and anti-migrants policies, which have divided societies in the world," he said and referred to Brexit, the withdrawal of UK from the European Union (EU).

He quoted that the example of Italy and other European countries where nationalist parties have made significant electoral gains.

Dr Hussain added that the global institutions like World Bank, International Monetary Fund (IMF), which have monopoly of powers, don't have influence anymore as they had in past to deal with such situations.

He talked about the influence of China especially its 'one belt one road' initiative that is going to cost trillions in 65 countries.

Talking about technological revolution, he said that Pakistan should adopt new mode of technology otherwise it would be left behind. "Parents should stop telling their kids to become doctors or engineers. We need technology experts to meet the global requirements," he said.

Published in The Express Tribune, February 2nd, 2019.
COMMENTS
Comments are moderated and generally will be posted if they are on-topic and not abusive.
For more information, please see our Comments FAQ