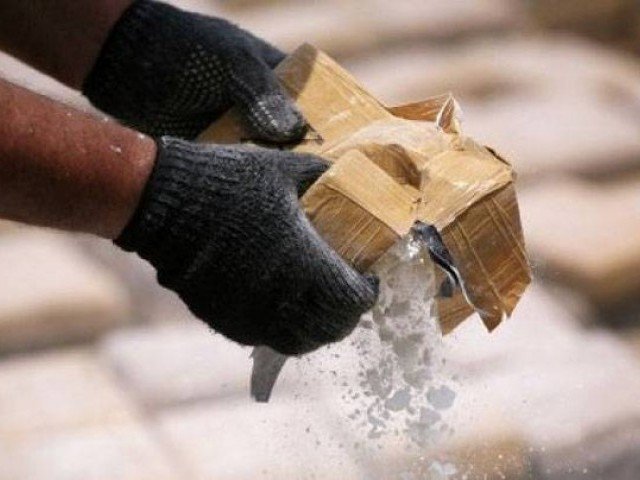 ---
ISLAMABAD: The capital police have arrested nine suspects for their alleged involvement in drug peddling and bootlegging activities. They claimed to have recovered 2.975 kilogrammes of hashish and 30 litres of wine from their possession.

According to a police spokesperson, following directions from Islamabad Inspector General of Police (IGP) Aamir Zulfiqar and Operations- SSP Waqaruddin Syed, the Islamabad Police had launched a crackdown against those involved in supplying drugs at educational institutions.

In this regard, the Secretariat police arrested two suspects, identified as Haroon and Iftikhar Ahmed, for allegedly carrying 1.76 kilogrammes of hashish. Separately, the Tarnol police arrested two suspected drug pushers, identified as Tufail Khan and Rafique, allegedly recovering 375 grammes of hashish from them.

The Ramana police arrested Atiqur Rehman and allegedly recovered 140 grammes of hashish from him. The Shams Colony police arrested Safoon Butt and allegedly recovered 30 litres of wine from him. Koral police arrested Mursleen, Iftikhar and Shehryar for allegedly possessing 840 grammes of hashish.

Published in The Express Tribune, January 29th, 2019.