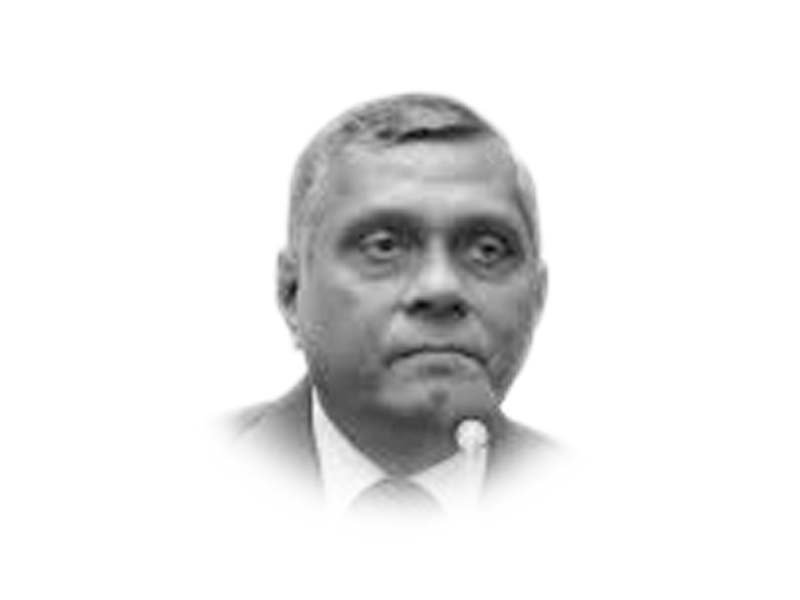 ---
There is no other country in South Asia than Pakistan which is facing three-pronged threat because of a serious water crisis. First, on January 17, in a debate on water crisis, several members of the Sindh Assembly accused the federal government of usurping the water rights of Sindh province and held the Indus River System Authority (IRSA) responsible for transforming their province into a barren land. Second, sandwiched between India in the east and Afghanistan in the west, Pakistan's water predicament is deepening with each passing day. Third, India has built dams and barrages on the rivers Jhelum and Chenab in its controlled parts of Jammu and Kashmir, whereas New Delhi is assisting Afghanistan to construct hydropower projects and dams on the Kabul River. The World Bank is also reported to have expressed its interest to provide $7.079 billion for the construction of 12 dams on the Kabul River.

If India intends to deprive its western neighbour of its legitimate water rights guaranteed under the 1960 Indus Waters Treaty, its policy to engage Afghanistan in exerting pressure over Pakistan by reducing the flow of the Kabul River will certainly add to Islamabad's water predicament in the days to come. How the Indian water strategy and diplomacy is perceived as a major threat by Pakistan and as a double-edged plan to augment water woes for its eastern neighbour? What should be Pakistan's response to meet what it calls India's policy to deprive it of water resources from the Indus and Kabul rivers systems? How Pakistan can deal with intra water conflicts, particularly between the provinces of Sindh and Punjab?

Pakistan and Afghanistan share nine rivers with annual flows of around 18.3 million acres feet (MAF), of which the Kabul River accounts for 16.5 MAF. Another river which is shared by Pakistan and Afghanistan is the Chitral River which originates in Pakistan and contributes 8.5 MAF, but when it enters Afghanistan this river is called the Kunar River. Unlike India and Pakistan where the Indus Waters Treaty as a legal document determines the water distribution for the two countries, there is no such water treaty between Pakistan and Afghanistan despite the fact that Islamabad has been urging Kabul to sign a bilateral treaty on the distribution of water resources shared by the two countries. As a lower riparian state, Pakistan has a right to get its share of water from the Kabul River inasmuch as the upper riparian state on the Chitral River Pakistan can use the water of that river but when that river enters Afghanistan from Pakistan, as a lower riparian state Afghanistan has a right to use its share of water from that river.

Pakistan's double water jeopardy is compounded because of three main reasons:

First, the failure of Pakistan to build mega dams in the last 45 years. The last mega dam, Tarbela, was built in 1974 whereas it could have constructed Kalabagh Dam on the Indus River and Munda Dam on the Kabul River. The only dam which has been built on the Kabul River is Warsak Dam which is insufficient to meet irrigation and energy needs because it generates only 500 megawatts of electricity and irrigates 119,000 acres of land. If India can help build 12 hydropower projects with a capacity to generate 1,177 megawatts of electricity and 4.7 MAF of water for irrigation from the Kabul River, why has Pakistan not been able to proceed in the direction of making use of the Kabul River for power generation and irrigation by constructing dams? Paradoxically, if China and India have built hundreds of dams for power generation and irrigation, Pakistan has been unable to build mega water reserves over a period of last four decades which tends to deepen the scarcity of water resources. Kalabagh Dam, which was to be constructed on the confluence of the Indus and Kabul rivers, has been made so controversial that some political parties from the provinces of Sindh and Khyber-Pakhtunkhwa (K-P) are not even ready to listen to any argument in its favour. Approximately 145 MAF of water is available in Pakistan during the monsoon season out of which 106 MAF is used for irrigation through canals and the rest either evaporates or falls into the sea. Pakistan's case against Afghanistan building dams on the Kabul River is weakened because it has not focused on making use of the availability of 16.5 MAF of water from the Kabul River.

Second, if India has successfully built barrages and dams on the three rivers given to Pakistan under the Indus Waters Treaty i.e. Indus, Chenab and Jhelum knowing that it was violating the treaty, how can Pakistan prevent New Delhi from helping Afghanistan construct 12 dams on the Kabul River? India is not only helping Afghanistan in constructing dams on the Kabul River but according to reports there are plans to build sub-basin four more dams on the Kabul River which include the $72 million Haijana project (72MW) with water storage capacity of 178,420 acres feet; $207 million Kajab (15MW) project with water storage capacity of 324,400 acres feet; the $356 million Tangi Wadag (56MW) project with capacity to store 283,850 acres feet; and $51m Gat (86MW) project with water storage capacity of 405,500 acres feet.

Third, if several dams on the Kabul River are being built in Afghanistan, it may have a devastating impact on Warsak Dam as its main source of water is the Kabul River. The cut in the flow of water of the Kabul River will also prevent Pakistan from constructing dams in future on the tributaries of the Kabul River, including the Kalabagh, Mohmand and Munda dams. Pakistan's predicament on current water crisis is further deepened because water availability has dropped to an alarming 1,200 cubic meters today from 5,650 cubic meters per person couple of decades ago. It is feared that if Pakistan fails to conserve water and build water reservoirs then by 2025, as warned by the Pakistan Council of Research in Water Resources (PCRWR), the country will approach absolute water scarcity. According to a report by the International Monetary Fund (IMF), Pakistan ranks third amongst countries facing water shortages. Such type of forecasts and predictions about Pakistan running out of its water resources in coming years has sent shockwaves in the corridors of power which prompted the Supreme Court and the Prime Minister to establish a fund for the construction of Diamer-Bhasha and Mohmand dams.

The Indus River System Authority is supposed to deal with the distribution of water among provinces and often in meetings of IRSA, Sindh accuses Punjab of taking its share of water vehemently denied by Punjab.

The need is to establish a mechanism in Pakistan to deal with intra-water issues so that the year 2025, which is called 'ground zero', is averted. Not only can building more water reservoirs on suitable locations help Pakistan successfully deal with a severe water crisis, it can also help it cope with the challenge of the India-Afghanistan nexus as far as depriving Pakistan of Indus and Kabul river water system is concerned.

In a nutshell, the solution to the three-pronged threat emanating from a severe water crisis rests with Pakistan as by utilising optimum human resource one can expect the country to successfully deal with the threat of 'ground zero' in 2025. Proper conservation of water and augmenting the tree plantation drive will also help overcome water crisis in the country. Besides, effectively fighting its case at the international level against the alleged violation of the Indus Waters Treaty by India needs to be rigorously and wisely pursued.

Published in The Express Tribune, January 25th, 2019.

Like Opinion & Editorial on Facebook, follow @ETOpEd on Twitter to receive all updates on all our daily pieces.