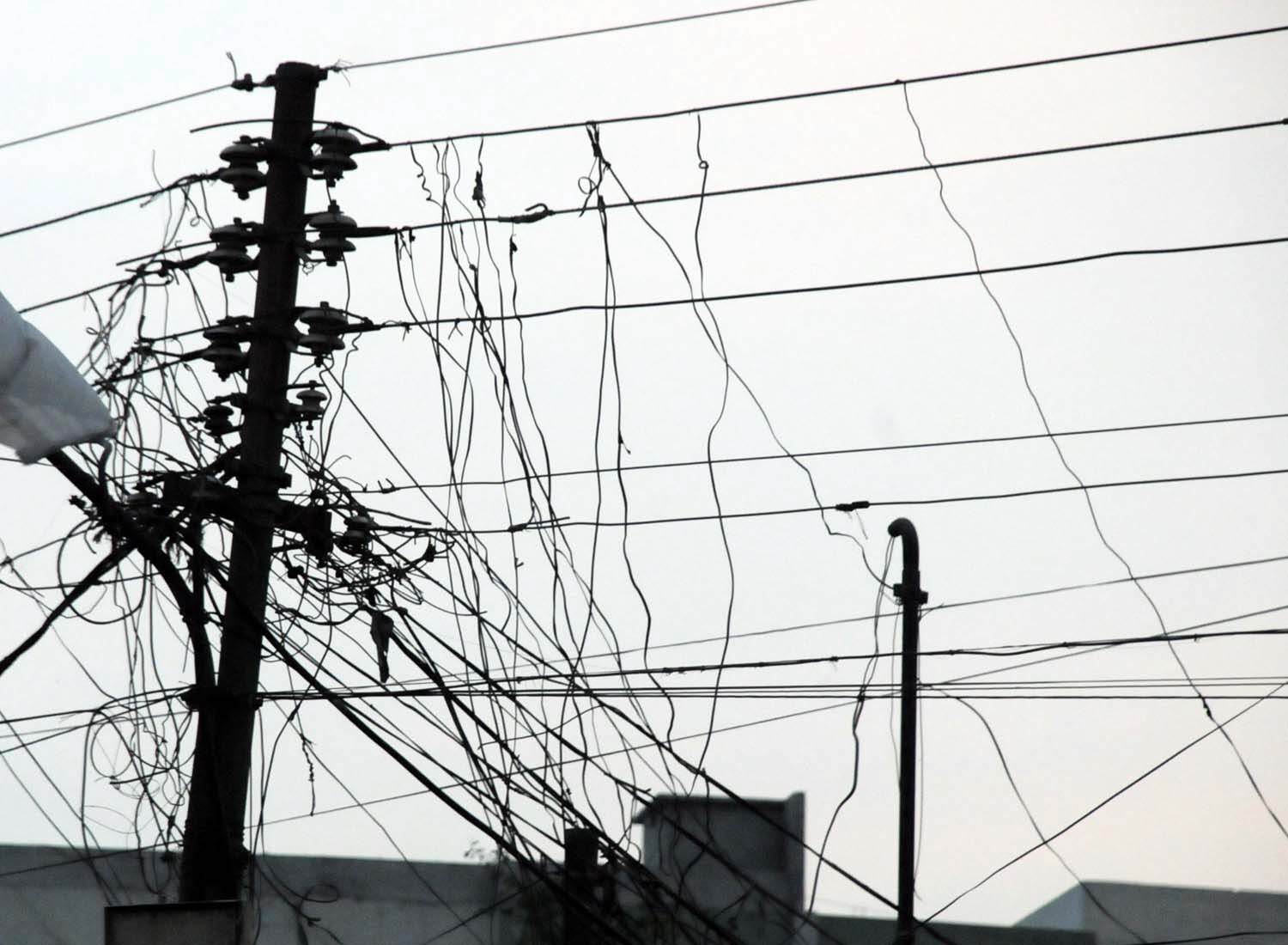 ---
ISLAMABAD: A sub-committee of the Public Account Committee (PAC) was informed on Friday that the government had registered First Information Reports (FIRs) against 16,000 power pilferers under its drive to reduce line-losses across the country.

The secretary of the Power Division briefed the committee meeting, chaired by Shibli Faraz, on losses being faced by power distribution companies in their respective areas.

He informed that the government is introducing AMI metering in Islamabad Electric Supply Company (IESCO) and Lahore Electric Supply Company (LESCO), for which tenders have been issued.

The division's secretary also apprised the committee that the country's installed power production capacity was 32,000 MW and efforts were being made to meet growing energy demand during the summer season.

The meeting, which was held at the Parliament House, was also briefed about the losses incurred by distribution companies (Discos). According to Power Division officials, IESCOs losses have gone up, LESCOs losses have gone up from 33 per cent to 35 per cent. Peshawar Electric Supply Company officials said that while overall losses have gone down, they have increased in comparison to last year as the company has decreased load-shedding.

Power Division Secretary Irfan Ali said that losses include those of transmission, recovery shortfall and pilferage. He added that a task force was formed in Punjab in October, after the which the same was done in Khyber-Pakhtunkhwa (K-P) and Sindh to crackdown on power theft.

The secretary said an effective crackdown had been launched against the pilferers, with around 16,000 police cases filed.

He continued that power thefts were at similar levels in PESCO, Hyderabad Electric Supply Company (HESCO) and Sukkur Electric Power Company (SEPCO). Ali added that load-shedding has been eliminated from 40 feeders of SEPCO.

He said load-shedding was observed in high line-losses feeders only.

The meeting was also informed that the division was introducing aerial bundled cables (ABC), which would deter people from using illegal connections, known as 'kunda' system.

Furthermore, the integration of an automated metering system would end meter tampering, thus decreasing such losses.

The secretary said his department has failed to make headway in Balochsitan due to the poor law and order situation.

The secretary informed the committee that while power production capacity was 32,000 MW, the demand is 25,000 MW during the peak season of June, while demand is around 24,000 MW in April. He conceded that were some impediments in transmission, which are being rectified.

Upon inquiry, he informed the committee that work is underway on the feasibility study of the plan to transfer 30,0000 tube-wells in Balochistain to solar energy

Convener Shibli Faraz underlined the need for restructuring of DISCOs (power distribution companies) to improve their efficiency so that consumer could get better transmission services.



He also censured the power division for its past poor performance, including losses that have contributed to circular debt. He said PESCO justified monthly losses of up to Rs5bn by saying that they were unable to apply load-shedding on certain feeders in Bannu supplying power to an army camp.

The committee sought the data of distribution companies (also known as Discos) from the Power Division.
COMMENTS
Comments are moderated and generally will be posted if they are on-topic and not abusive.
For more information, please see our Comments FAQ