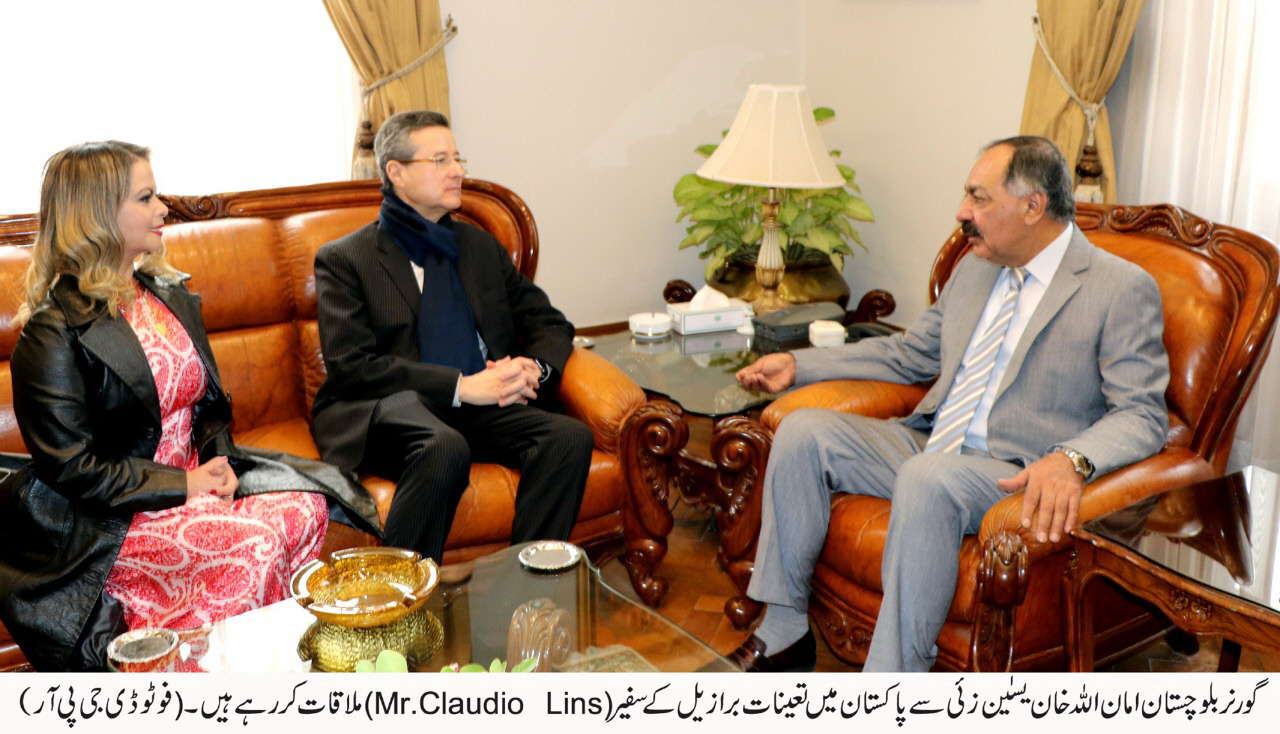 ---
QUETTA: Keeping in view that the China-Pakistan Economic Corridor project will open trade doors for Pakistan with other countries, Brazilian Ambassador to Pakistan Claudio Lins has expressed his country's desire to enhance trade ties.
During his visit to the Quetta Chamber of Commerce and Industry (QCCI) on Tuesday, the ambassador said, "Brazil has been looking for new trade markets and Pakistan may be a good opportunity."
Lins stressed the need for members of the commerce industry from both the countries to obtain trade access, saying until access was granted trade between Pakistan and Brazil could not materialise.

Govt plans new taxes on foreign investment

"Pakistani handicrafts, carpets, fresh dry fruit, sporting equipment and other products have value in international markets and our government is willing to allow Pakistani products into Brazilian markets," he added.
QCCI President Jumma Khan Badezai and other members welcomed the ambassador to the chamber and informed her regarding existing natural minerals and investment opportunities in Balochistan.
"We want to build strong economic relations with Brazilian investors as there are massive opportunities of investment in our province," the QCCI president added.

CM Marri directs BoI to bring in foreign investment

Lins said, "New regimes in Pakistan and Brazil have been sworn in while the Pakistani government has been looking to strike trade deals with the international community. Brazil is willing to invest in Pakistan."
On CPEC, she said, the Gawdar Port would be a unique gate for local traders and "we are hoping that the local business community will send their products to Brazil and North America".
"Brazil is the eighth largest economy in the world and we have good trade and foreign relations with Pakistan," he added. "The Brazilian government understands the need of international investment in Pakistan and Balochistan."
The ambassador lauded the visits of Pakistani trade mission to Brazil.
COMMENTS
Comments are moderated and generally will be posted if they are on-topic and not abusive.
For more information, please see our Comments FAQ