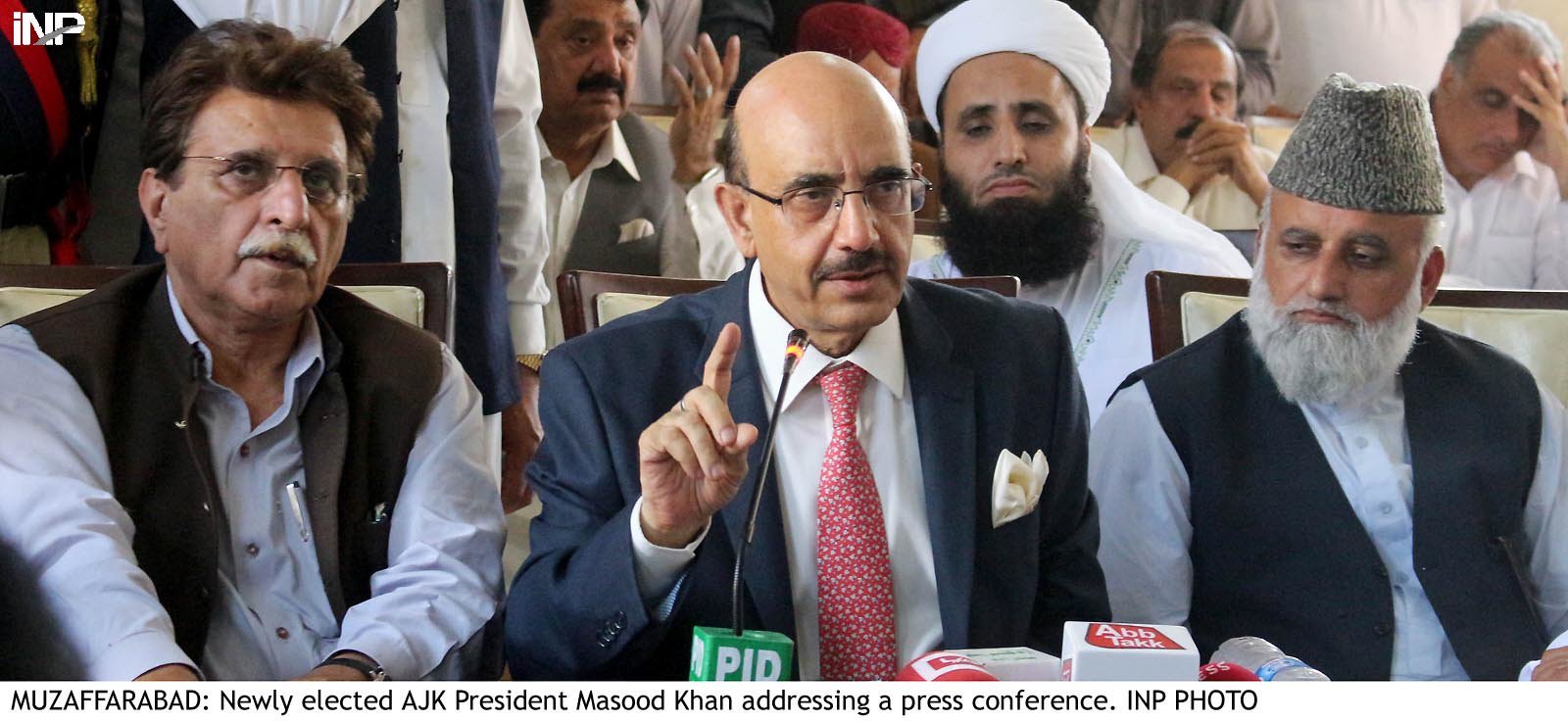 ---
MIRPUR: Azad Jammu Kashmir cabinet on Tuesday accorded formal approval for preparing a 5-year working plan for the development and self-reliance of the State.

The cabinet met with AJK Prime Minister Raja Farooq Haider Khan who chaired the meeting consisting of senior ministers, ministers, chief secretary, additional chief secretary development, secretary services and other senior officials of AJK government.

The cabinet meeting discussed the bulk budget that was spent on basic infrastructure in the span of two and half years.

In comparison to the previous budget, the next five years development budget will be spent on important projects relating to education, health, skills development, production, provision of potable water to rural and urban areas, sewerage, cleanliness, construction of grid stations and smooth power supply.

In view of income generation, AJK government agreed it will contribute to the annual development programme from its income, it added.

The cabinet meeting approved amendments in AJK supplementary finance act under which amendment in income tax ordinance 2001, amendment in sales tax, amendments in budget 2018-19 in federal excise duty by federal government will be applicable.

The meeting also gave approval of act of AJK bank, and a formal booklet of AJK's economic figures.

The Additional chief secretary development Dr Syed Asif Hussain while briefing the cabinet said that development funds were spent under a transparent manner under the vision of durable development.

He said standard reconditioning of all the highways of AJK have been completed.

He said that under Prime Minister Community Infrastructure development programme more than 7000 small projects have been completed.

He said more than 1500 transformers had been distributed while work was in progress on skilled development, production and industrial development at various locations in the state.