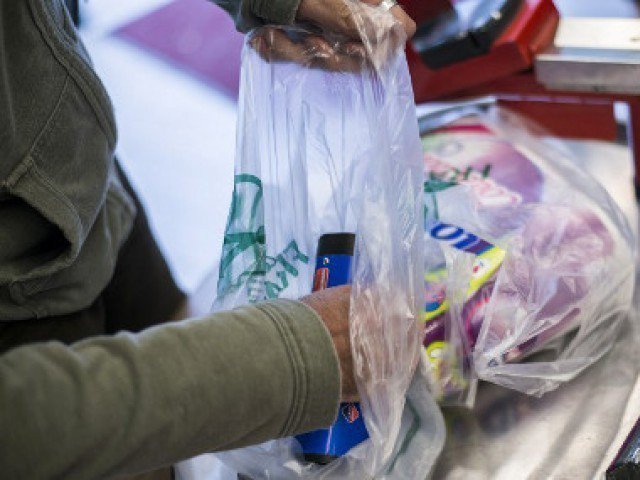 ---
PESHAWAR: The district administration in Peshawar has banned the sale and use of all kind of plastic shopping bags in the city.

According to an executive order issued from the office of the Deputy Commissioner here Tuesday, Peshawar DC Dr Imran Hamid Sheikh directed all mega malls and medical stores to dispose of their stock of plastic shopping bags within the period of seven and 15 days respectively.

Govt prepares draft on polythene bags law

The mega malls have also been asked to use bio-degradable shopping bags while medical stores were asked to use paper bags.

The ban has been imposed to avoid environmental pollution, choking of drains and to minimise health risks to citizens associated with use of these non-biodegradable polythene bags and plastic products as carriers for food and drinkable substances or for carrying other materials.