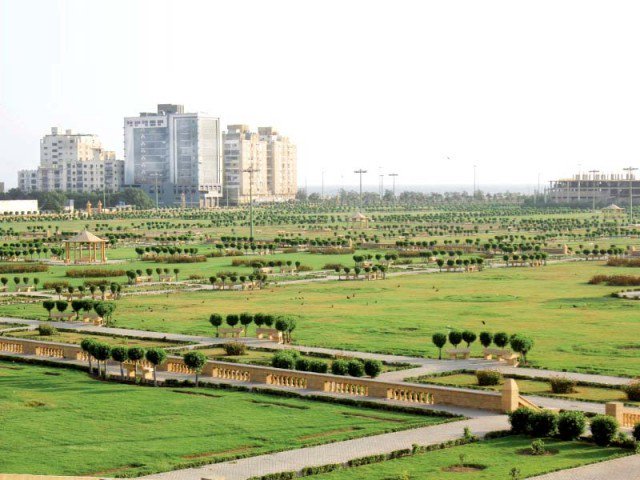 ---
KARACHI: The Supreme Court-mandated Commission on Water and Sanitation has directed the Sindh government to look into the feasibility of converting sewerage into grey water for use in public parks. The commission after a hearing in Karachi on Monday, asked the government to take cue from the Fateh Park in district Central in this regard.

Justice (retd) Amir Hani Muslim, the commission's chairperson, said he visited Fateh Park on the request of Central District Municipal Corporation (DMC) Chairperson Rehan Hashmi on January 12 to see how grey water is being used under a 'green initiative' scheme by a local society. The commission observed that not just the park but also the vicinity is benefiting from the scheme's grey water which can be used for any purpose other than human consumption.

Murad Ali Shah vows to restore Karachi's parks

Hashmi informed the commission that he has planned to apply the scheme in other parks in the Central DMC. "Such schemes can make huge difference if introduced in larger parks like Karachi Zoo, Bagh-e-Jinnah, Bagh-e-Ibn-e-Qasim, Benazir park and Sarfari park," noted Justice (retd) Muslim, adding that the pressure on filtered potable water will also be released this way.

He said grey water can be used for gardening and maintenance of green patches as well and that the process will also consequently reduce the discharge of sewage in the sea. He directed Sindh local government secretary to hold meetings with stakeholders in Karachi Metropolitan Corporation, the DMCs and Karachi Development Authority over the issue.

"The secretary should study the feasibility of the green initiative and its impact on the public at large." The secretary will have to prepare the feasibility and submit report in the Supreme Court within a month. However, if the commission receives an extension from the apex court, the report should be submitted to the commission.

Published in The Express Tribune, January 15th, 2019.
COMMENTS
Comments are moderated and generally will be posted if they are on-topic and not abusive.
For more information, please see our Comments FAQ