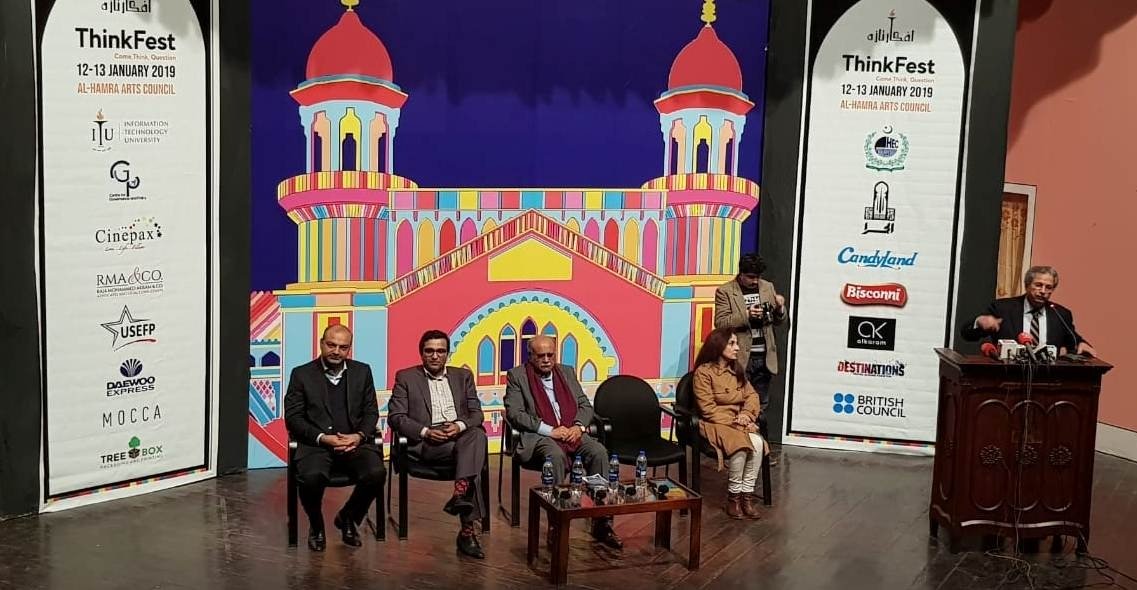 ---
LAHORE: Federal Minister for Education and Professional Training Shafqat Mahmood on Saturday said economic issues of the country need to be resolved besides coping with other challenges.

Addressing the 3rd Afkar-e-Taza (Thinkfest) ceremony at Alhamra, he said people had high expectations and there was a lot of work which needed to be done. He said it was good that events like Thinkfest were held which discuss foreign policy, democracy, economy and others matters, but it was very much necessary that such events do take place in areas like Dera Ghazi Khan.

"We also have challenges in the education sector like 20 million children were out of school. Education provides a frame of reference for looking at the world and we have to look at how different nation we are creating," he remarked.

The federal minister said it was an injustice that one segment of society gets successful and the other does not. He said graduates need to be mobilised to redress the issue of illiteracy, adding that confining quality education to certain people would never help any nation to excel.

Dr Yaqoob, Zaheer Sarwar, Najam Sethi and other also spoke on the occasion.

PML-N leader Musadiq Hussain Malik said that the government was straining under its own burden. "No change has been seen in the life of poor people. The development growth rate was 5.8% which is now less than the previous," he said. "The inflation rate was 4% which has now increased up to 8%. In our time, there was no load-shedding even during the summer but now there is load-shedding even in winter."

Speaking on the occasion, former foreign minister Hina Rabbani Khar said the relationship between Pakistan and India would improve only if both countries show consent in this regards. "These ups and down in the relationship between both countries was something transferred in the heritage," she said. She maintained that both the countries showed a positive response on the Kartarpur Corridor.

Dr Yaqoob Bangash, an administrative member of Thinkfest, said this festival attracted a large number of national and international scholars which made this even unique. Students and other visitors said that they learn a lot from the events.

Former federal minister Kurram Dastigir said the government should refrain from victimising the political opponents as it would affect the development process in the country.