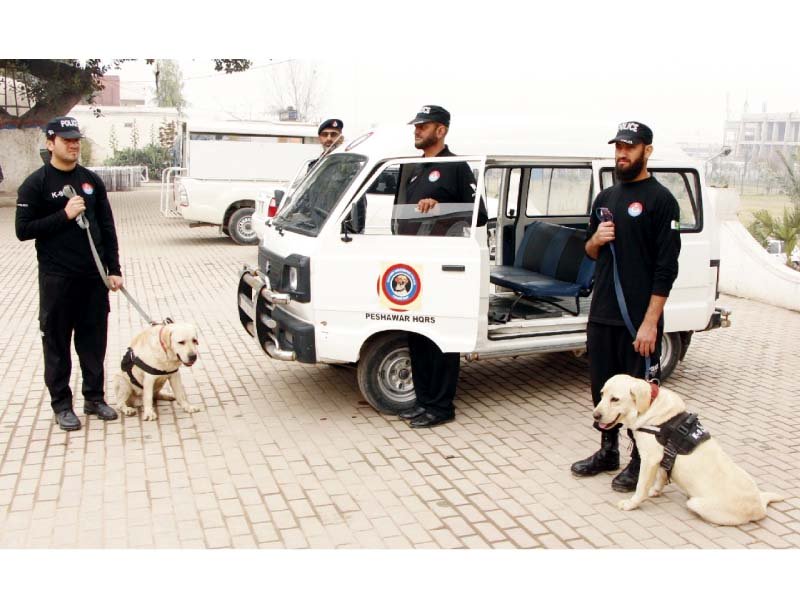 ---
PESHAWAR: The Khyber-Pakhtunkhwa Police K-9 Unit has so far conducted 68 successful operations against terrorists as the sniffer dogs of this unit were made part and parcel of these operations carried out in the province in which huge quantity of arms, ammunitions and explosives material were recovered.

As per directives of the Khyber- Pakhtunkhwa IGP Salahuddin Khan Mehsud, like other units of the K-P police, the K-9 unit has also been further strengthened in the ongoing war against  terrorists.

Spokesperson of the unit on Saturday said that the 62 sniffer dogs of this unit were regularly taking part in search and strike operations being carried out throughout the province on daily basis.

The sniffer dogs of the unit took part in 68 operations conducted against the anti-state elements since its establishment in 2008 when terrorism was at its peak.

The sniffer dogs demonstrated their peculiar skill beyond expectations in these operations and thus enabled police to recover huge cache of arms and explosive materials.

Published in The Express Tribune, January 13th, 2019.
COMMENTS
Comments are moderated and generally will be posted if they are on-topic and not abusive.
For more information, please see our Comments FAQ