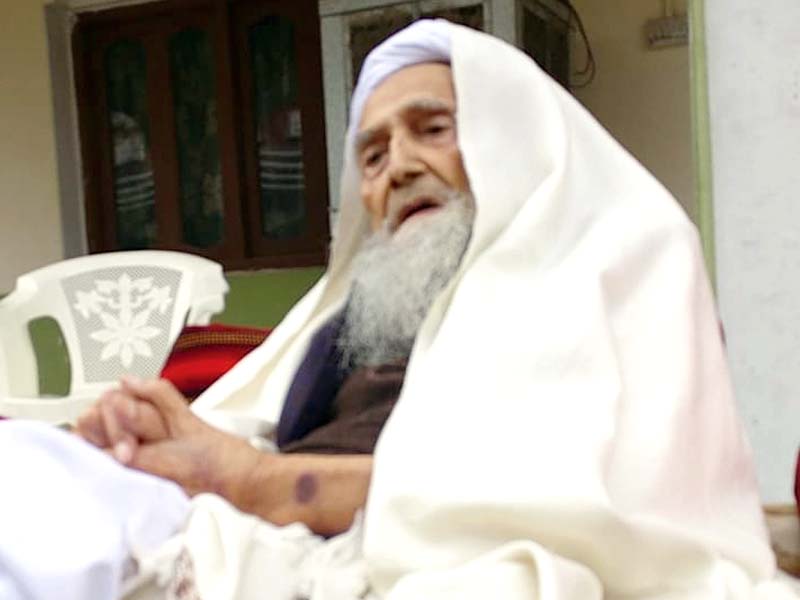 ---
PESHAWAR: Islamic scholar and spiritual head of Jamit Ulema Islam-Fazle (JUI-F) Maulana Hamdullah Jan Dagai passed away on Saturday at the age of 104.  Maulana Hamdullah Jan, known as Dagai Sheikh among his pupils and followers, was born in 1914 at Dagai in Swabi district of K-P.

His father Alama Abdul Hakeem and uncle Maulana Muhammad Sadiq had studied at Deoband Madrassa from famous freedom fighter and scholar Shiekhul Hind Maulana Mehmoodul Hasan Deobandi, and fellow student of Anwar Shah Kashmiri. According to Maulana Hamdullah Jan's family, he received his early education from his father and uncle at Swabi and later went to Deoband where he studied under Moualana Hussian Ahmad Madni another well-known freedom fighter who had challenged British imperialism.

His stay at Deoband was not too long and he shifted to Jamia Mazahirul Uloom at Saharanpor, Delhi, to study Hadith from one of the founders of Tablighi Jamaat, Maulana Zakria and from Maualana Abdur Kehman Kamilpuri.

Maulana Jan completed his study of Hadith from Mazahir in 1947. Apart from teaching Quran and Hadith he was also spiritual teacher of all four class of Salok, Sufism within the bounds Islamic sharia.

He was invited by the Taliban supreme leader Mullah Umer to teach in Afghanistan.

He was the father of Express Media Group Director Operations Ashfaqullah Khan, Dr Inamullah Khan and Latifullah Khan and grandfather of Hafiz Asad Kalim.

Published in The Express Tribune, January 13th, 2019.
COMMENTS
Comments are moderated and generally will be posted if they are on-topic and not abusive.
For more information, please see our Comments FAQ