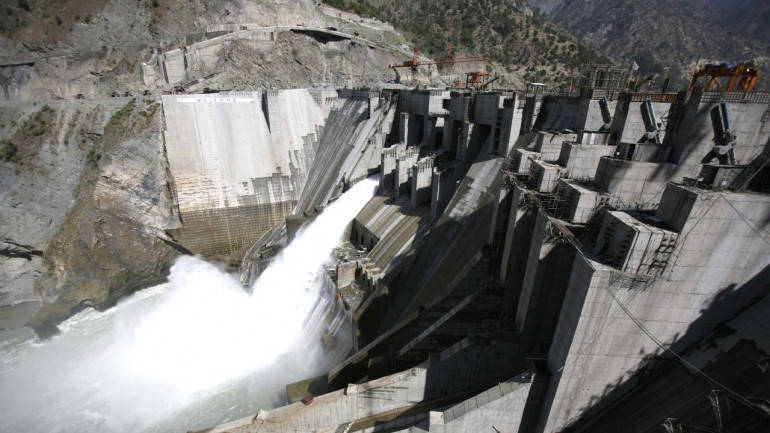 ---
ISLAMABAD: In what is dubbed a 'major breakthrough', New Delhi has finally accepted Islamabad's demand for inspection of Indian hydropower projects on Chenab basin and a Pakistani team will start a visit to these sites from January 27.

Pakistan had demanded that India allow it to inspect various hydroelectric projects, particularly 1,000MW Pakal Dul and 48MW Lower Kalnai projects on the River Chenab.

The Indus, the Jhelum and the Chenab rivers are reserved for Pakistan and the Ravi, the Beas and the Sutlej Rivers are reserved for India under the Indus Water Treaty (IWT) signed between the rival states in 1960.  According to the treaty, India cannot divert the water flows of rivers reserved for Pakistan.

Pakistan had raised serious concerns over the designs Pakal Dul and Lower Kalnai projects and argued that India could use these reservoirs to create artificial water shortage or flooding in Pakistan. According to Islamabad, these projects have been designed in violation of the IWT.

Pakistani officials had also visited the Pakal Dul and Kalnai sites also in 2014 prior to suspension of water talks between the two countries. After almost four years the talks between Pakistan and India were resumed in August 2018 and a nine-member delegation led by the Indian Water Commissioner P K Saxena visited Pakistan and held talks with Pakistan Water Commissioner Syed Mehr Ali Shah.

During the talks held on the platform of the Pakistan-India Permanent Indus Commission, the Indian commissioner had invited the Pakistani side to inspect the water projects on Chenab basin. However, the inspection was delayed due to local council elections in Indian occupied Kashmir.

"In a major breakthrough [and] as a result of continued efforts of Pakistan Commissioner for Indus Waters, India has finally agreed to our request for inspection of Indian projects in Chenab basin.

"Our delegation headed by the Pakistan Commissioner on Indus will visit/carry out inspection of projects in Chenab basin from 27th Jan-1 Feb as proposed by Indian Government," said a statement issued by the Ministry of Water Resources.

It appreciated the gesture by India for implementation of the IWT and expected that the same spirit would be shown for resolution of other outstanding issues according to the provisions of the treaty.

Minister for Water Resources Faisal Vawda confirmed the development and said he has directed his team to visit and carry out inspection of projects from January 27 to February 1. "It's indeed a feather in the Ministry for Water Resources' cap," he added.
COMMENTS (1)
Comments are moderated and generally will be posted if they are on-topic and not abusive.
For more information, please see our Comments FAQ