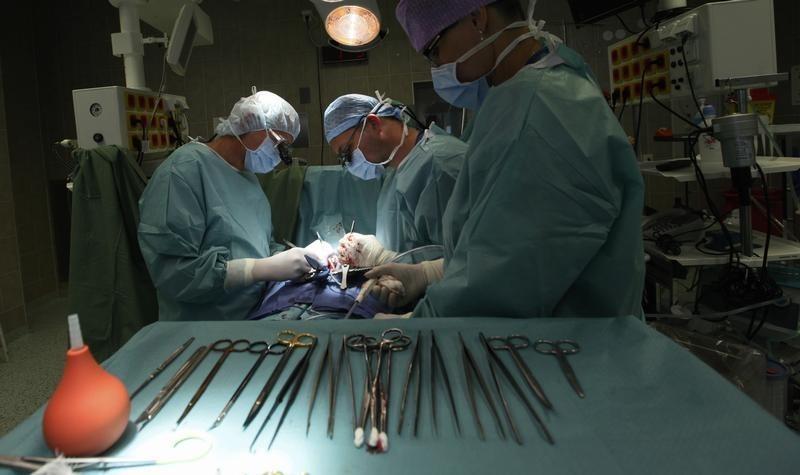 ---
Pakistan currently has one of the highest abortion rates in the world. Abortion in our country has become the means to exercise birth control, and most of these abortions are being conducted in unsafe environments. While our own media has not given this issue much attention, a recent in-depth story on America's National Public Radio has revealed the shocking number of unsafe abortions which are taking place in our country, and their adverse impacts on the health of women.

Estimates cited by the above report indicate that 48% of pregnancies in Pakistan are unintended, of which 54% are terminated, mostly in an unsafe way. Around a third of all women who undergo abortions suffer complications, ranging from heavy bleeding to a perforated uterus and deadly infections.

Pakistan has a high number of unintended pregnancies due to very low contraception use rates. According to the recent Pakistan Demographic and Health Survey (2017-2018), around 34% of married women use some form of family planning. Yet, only 25% of them use modern contraceptive methods, while the others rely on less effective traditional methods (withdrawal and breastfeeding). The use of contraceptive methods has remained stagnant over the past five years, when the last such survey was conducted.

There are many married women who want to have more time between pregnancies (birth spacing) or limit the number of children they have. If all these women used family planning methods, our contraception prevalence rate would be much higher.

Because women are unable to access effective contraception, many of them resort to abortion as the means to exercise birth control. Since mainstream hospitals remain reluctant to offer abortion services, many women get abortions through informal providers, especially dais.

There is no abortion-specific legislation in Pakistan. Our antiquated Penal Code does however criminalise abortion seekers and providers. There is however provision of 'necessary treatment' which allows for abortion if a woman's pregnancy has not gone beyond 120 days. The term 'necessary treatment' remains vague. Doctors are unsure if the term justifies consideration of the psychological and economic welfare of a woman seeking an abortion, or else, if this term must be subjected to more stringent criteria.

A lack of clarity and even awareness of this provision evidently makes doctors reluctant to administer safe abortions. Pushing for separate law for allowing women autonomy to secure safe abortion would be ideal, but it will not be an easy battle.

Many people across the country seem convinced that the welfare of their potential progeny is preordained, and not anything for would-be parents to worry about. Family planning is readily labelled a Western conspiracy to curb Muslim populations, whereas having more children is often portrayed as a vital service for proliferation of the Ummah.

Even leading big powers such as the US have seen populist backlash against family planning. The Trump government has cut US assistance to international NGOs, including those providing family planning services in Pakistan.

Family planning was a federal responsibility till some years ago, which was then devolved to provincial governments. The issue however continues to receive inconsistent and inadequate attention. Lady health workers are in short supply and they are poorly trained to provide contraception advice and to conduct the needed follow-up. Long-acting reversible contraception procedures are also not readily available within the public health system.

Last year, the Supreme Court constituted a bench to focus on the country's family planning failures. One hopes that the recent Supreme Court's intercession will help address the above-described inadequacies.

Without effective family planning, many Pakistani women will continue to seek unsafe abortions leading to a range of health complications, as well as unmanageable population growth rates.

Published in The Express Tribune, January 11th, 2019.

Like Opinion & Editorial on Facebook, follow @ETOpEd on Twitter to receive all updates on all our daily pieces.