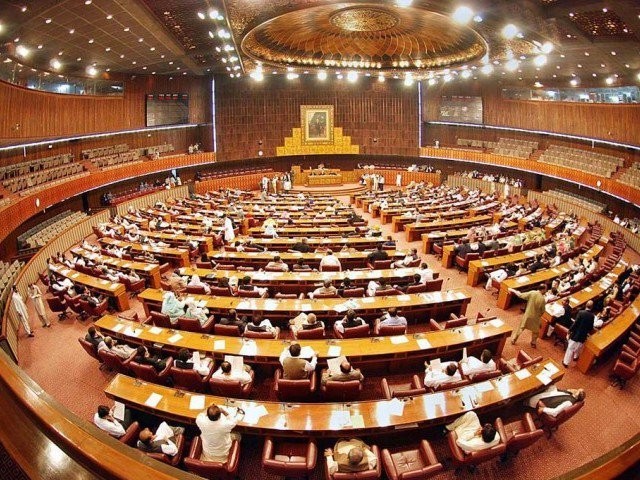 ---
ISLAMABAD: The Senate Functional Committee on Human Rights on Wednesday was irked by the absence of Minister for Law Farogh Naseem, who was supposed to brief the panel on introduction of a constitutional amendment for employment quota.

During the session, the secretary law told the committee that Naseem could not turn up owing to his engagement at a foreign affairs meeting.  Later, the chairman and members postponed the agenda discussion till the next session and decided to write a letter to the minister to ensure his presence.

The committee, chaired by Senator Tahir Khan Bizenjo, said the minister in the last session had said the government was legislating on the matter but had also said the current government did not have the majority necessary for getting the bill approved.

"However, political party representatives in the committee had assured that the bill would be supported in the larger interest of the nation and the state," he added.

The committee chairman said the law for employment quota had expired in 2013 after which people from economically backward regions especially Balochistan were greatly affected.

"People living in the smaller provinces suffer from inferiority complex. Thousands of educated young men in Balochistan are unemployed," he added.

The committee was given a detailed briefing on progress on the matter of performance of the commercial councilors, process of appointment for new commercial councilor, and steps taken to improve the performance and target achievement of the commercial councilors.

The trade and commerce secretary told the functional committee that steps are being undertaken for boosting country's exports and cutting down on imports. Major focus is being given to engineering, information technology, agriculture, chemicals and oil sectors.

He said tractors manufactured in Pakistan will soon be exported to Africa.

"Our target for export is between 2,000 to 10,000 tractors. Steps for boosting exports and cutting imports will soon see their material results from June 2019 while rates for electricity and gas for export-oriented industries have been reduced," he added.

In addition, he said, the government is increasing import duty for products coming in from the US. The additional secretary said the country's trade of $23 billion is insufficient so the ministries of commerce, industry and textile would be jointly acting and taking steps to improve the numbers.
COMMENTS
Comments are moderated and generally will be posted if they are on-topic and not abusive.
For more information, please see our Comments FAQ