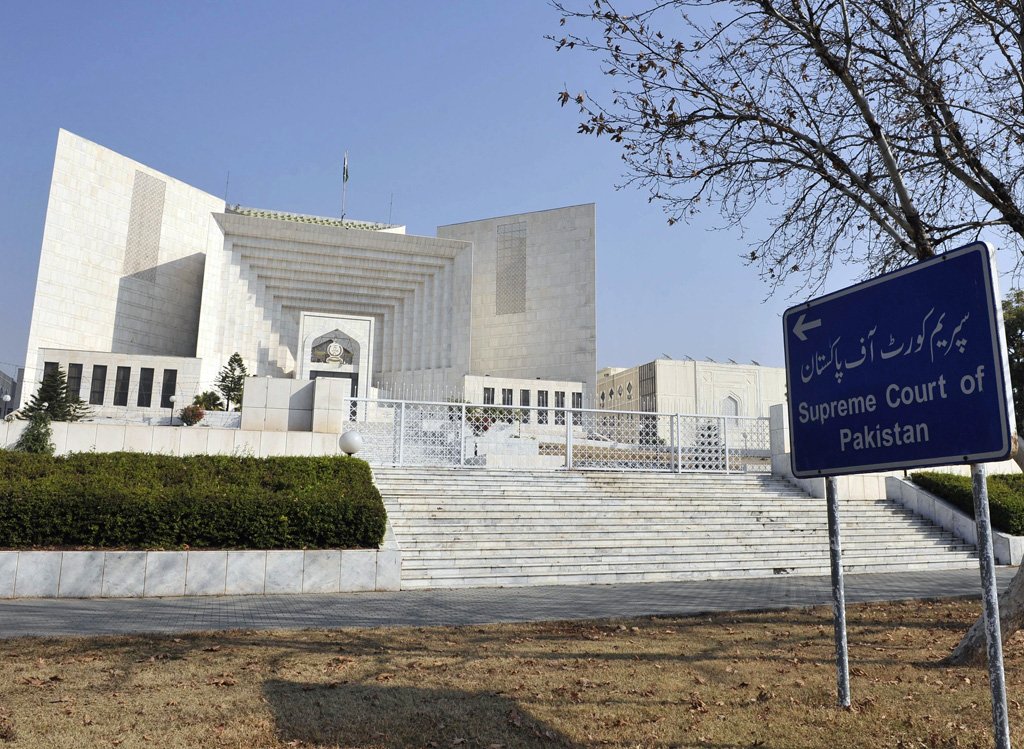 ---
ISLAMABAD: The government has proposed legislative, executive and judicial reforms in Gilgit-Baltistan for greater political and economic empowerment.

A draft on the 'Gilgit Baltistan Governance Reforms 2018' has been shared with the Supreme Court, wherein it is stated that the federal government intends to give G-B the status of provisional province subject to the decision of plebiscite to be conducted under the United Nations resolution with all provinces provided by the Constitution.

"This needs a two-thirds majority in parliament and will take time. However, as an interim measure, the federal government intends to give such fundamental right as given to the other province," says the draft.

SC tells govt to decide about G-B status

It is recommended that "a person shall not be the governor of G-B unless he is qualified to be elected as a member of G-B Assembly and is not 35 years of age and is a registered voter and resident of G-B."

A chapter of fundamental rights has been added. A resolution for a vote of no confidence by not less than 20 per cent of the total membership of the Assembly may be passed against chief minister by the assembly.

Regarding the G-B Council, the draft says that the council shall consist of the prime minister of Pakistan, Governor, six members nominated by the prime minister of Pakistan time to time from among the federal ministers and members of parliament.

"Federal Minister for Kashmir Affairs and G-B shall be an ex officio member and minister in charge of the council, CM of G-B, six members to be elected by the Assembly in according with single non-transferable majority vote.

Federal govt constitutes committee to review legal status of G-B

"PM of Pakistan shall be chairman of the council while governor will be vice chairman."

It is also proposed that "the Legislative Assembly shall consist of thirty-two [32] members wherein twenty-four [24] will be elected directly on the basis of adult franchise, six women members shall be elected on the pattern as in case of reserved seats in Pakistan and three technocrats and other professional members."

"Governor shall dissolve the assembly if so advised by the CM G-B. No law shall be repugnant to the teachings and requirements of Islam. Governor has been given authority to promulgate an ordinance.

Likewise, it is also recommended a Gilgit-Baltistan Supreme Appellate Court as the highest court of appeal, which shall consist on Chief Judge G-B and two other judges.

Likewise, a three-member Supreme Judicial Council has also been proposed to initiate proceeding of misconduct against any G-B superior court judge.

G-B Chief Judge, senior judge of Supreme Appellate Court and Chief Judge of this chief court will be a member of SJC, whose proceedings shall not be called in question in any court.

It is also proposed that G-B shall be given representation in Federal Services in accordance with the provisions made for the purpose for the provinces. Likewise, there shall be an Auditor General of DB, who will be appointed by Governor.

Meanwhile, a seven-member Supreme Court larger bench headed by Chief Justice Mian Saqib Nisar on Monday reserved judgment on miscellaneous petitions seeking court intervention in defining the constitutional status of G-B involving all fundamental, administrative and others rights.

The bench also asked the AGP to finalise the lacunas in the new proposed draft "The Gilgit-Baltistan Governance Reforms, 2018", specifically regarding the responsibilities and powers of the restored G-B Council, the appointment of judges, matters related to provincial and federal lists etc.

The bench recommended that a Judicial Commission could be formed regarding the appointment of G-B superior courts judges and the jurisdiction of the Supreme Court could be extended to the region to adjudicate disputes between the G-B government and the federal government or any other province.
COMMENTS
Comments are moderated and generally will be posted if they are on-topic and not abusive.
For more information, please see our Comments FAQ