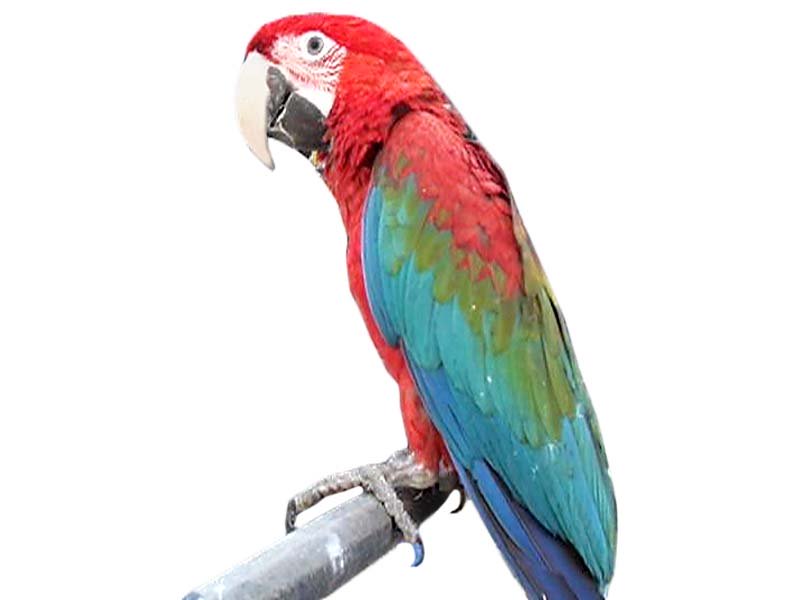 ---
KARACHI: The Birds Market, which has been running since the British Raj, has now turned into a heap of rubble. The business of pet shops has been severely affected after the demolition of the Birds Market situated in Empress Market, Saddar while shopkeepers are forced to supplicate for an alternative. Around 150 shops have been razed down raising concerns for the shopkeepers as well as for the cottage industry that ensured the supply of these pet animals.

Expensive species of Siamese cats from Iran, dogs, parrots of various colours and breeds and other animals are now being traded amid roadside rubbles. A few shopkeepers have been able to rent shops while a majority of pet traders are now making their livelihoods by setting up stalls in temporary weekly markets across the city.

The century-old business

The Birds Market was thriving at the back of the Victorian-styled building of Empress Market until recently, when the structures were demolished as part of the city-wide anti-encroachment operation being carried out on the Supreme Court's orders. According to the shopkeepers, the pet shops were operating from before partition while the number of shops and species of animals brought to the market kept increasing with time.

In addition to various species of birds, the market also offered desi [organic] chickens, cats, rabbits, ducks and other animals. Moreover, the market also consisted of an entire block that sold animal cages, feed and water utensils for pets.




The shopkeepers lamented that more than 150 shops were demolished in the anti-encroachment drive. Many of these shopkeepers were the ones who were running the pet shops set up by their ancestors. These shops, that were rented by their forefathers about 50 to 70 years ago, or even earlier, are now broken bricks.

On the one hand the demolition of the Birds Market affected the traders, hundreds of victims are those who were associated with the market without owning shops. They were those who used to breed birds, cats and dogs in their homes and supply them at the market as a means of living. These young men, through their small-scale businesses, were closely linked with the shopkeepers.

Temporary arrangements

Despite promises made by the city government, the shopkeepers have not been provided with an alternative space for their shops yet. This has led to the shopkeepers finding temporary arrangements to keep their business running. A few shops are set up on the road in adjoining areas of Empress Market while a others have taken refuge in the Shahabuddin Ghori Market opposite the Parking Plaza, Saddar and Liaquatabad Birds Market. Some of them shifted to Baldia Town, Mehmoodabad and other areas.

A large number of shopkeepers represent those who have not been able to get any place for their shops till now. Consequently, they are forced to set up temporary shops on Sundays on the rubble lying near Empress Market while on less busy days of the week, they set up their stalls in the weekly markets on Monday, Tuesday, Wednesday and Friday.




Survivors of the catastrophe

According to shopkeepers, they had initially thought that the issue will cool down but whatever happened later was a horror story. Most of the shopkeepers were running the businesses in their third generation.

India is not a safe place for women and animals: John Abraham

According to an elderly shopkeeper Muhammad Hafeez, who resides in the Memon Street of Saddar, he now had his grandchildren enter the business. "I joined my father's pet business in 1974," he said, adding that he was informed by another shopkeeper at 9:30pm that shops were being demolished. He reached the market in a rush and witnessed that there was a heated exchange of words between the shopkeepers and the police. "We demanded them to give us some time, but the police maintained that they cannot allow any time. They said you have earned a lot of money from here throughout your lifetime," recalled Hafeez. Many shopkeepers fell ill after being thrown out of the shops. "I have myself survived a heart attack. I have paid two months advance rent to the Karachi Metropolitan Corporation (KMC)," he said. "In addition to ruining our shops, they have also devastated the cottage industry that used to supply us birds, cats and other animals after breeding them at their homes. After the tragedy, they are no longer able to even keep lights on in their homes," he added

Another shopkeeper, Muhammad Umar, who worked in the Birds Market, said that instead of focusing on peasants and those belonging to the middle-class, the government should conduct a crackdown and hold the affluent accountable as they have caused immense losses to the national exchequer. "I have overheard that shops are being given at Parking Plaza, but a better compensation for this loss is through construction of buildings within the vicinities of Saddar," said Umar.

Another shopkeeper who goes by the name Munno Bhai said that a notice of the demolition was given only three hours prior to the operation. Consequently, they were able to retrieve only half of their fixtures and supplies. He said that he resided in a house built on a plot of 120 yards, which is already small for his big family. "Where could we have accommodated the animals in such a situation?" he asked, adding that the animals had to be given refuge on roofs of their homes. "Most of the animals fell ill due to the intense cold and many died, causing us a loss of around Rs400,000." According to Munno Bhai, he is now selling bird feed at the same place with the only difference that now he sits on the footpath to do his business where once he had a shop.

Jumma Khan, another shopkeeper at the market, said that the bulldozers did not run on their shops but on their hearts. The impression that shopkeepers were land-grabbers was totally wrong. "We have proof that we gave monthly rents to KMC," said Khan, adding that the security institutions also accused them of being involved in drug and weapons trade. "Now this new accusation is only adding salt to our wounds." 

Published in The Express Tribune, January 8th, 2019.
COMMENTS
Comments are moderated and generally will be posted if they are on-topic and not abusive.
For more information, please see our Comments FAQ