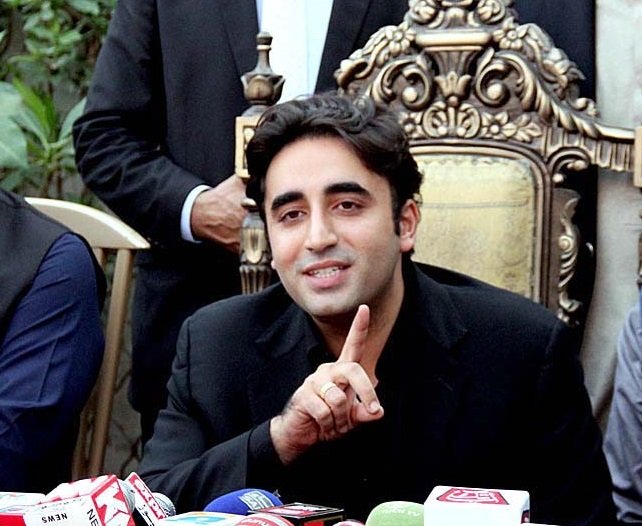 ---
KARACHI: Pakistan Peoples Party (PPP) Chairman Bilawal Bhutto Zardari has said that a government that came into power by stealing public mandate is pointing the finger at others but all its conspiracies against elected people will fail.

"Our party [PPP] has not come into power in Sindh through the backdoor. The people of Sindh have voted us into power. That is the reason why we are confident that those trying to derail a government elected by people by hatching conspiracies will also fail in future," Bilawal said on Wednesday.

"Those who desire toppling our government are daydreaming and will never succeed. The PPP will continue the mission of serving people through better governance," the PPP chairman added.

Bilawal made these comments during his meetings with members of the Sindh Assembly and provincial ministers, who also briefed him on the performance of their departments. He appreciated the Sindh Apna Ghar scheme but advised the authorities to increase the pace of work on the project.

The project aims at constructing 10,000 houses in the first phase. Another 10,000 houses will be built in the next phase. The houses completed in the first phase will be provided for free through balloting.

Sindh Chief Minister's Special Assistant Nawab Wassan told the PPP chief that 2,000 plots will be provided to low-salaried persons in Khairpur under the Benazir Housing Project.  Benazir Housing Projects will also be started in Larkana, Nawabshah and Hyderabad.

Planning of the Benazir flat project and free plot scheme in Karachi is also under way. Bilawal advised Wassan to expedite work on development schemes and accepted an invitation to inaugurate the projects.
COMMENTS
Comments are moderated and generally will be posted if they are on-topic and not abusive.
For more information, please see our Comments FAQ