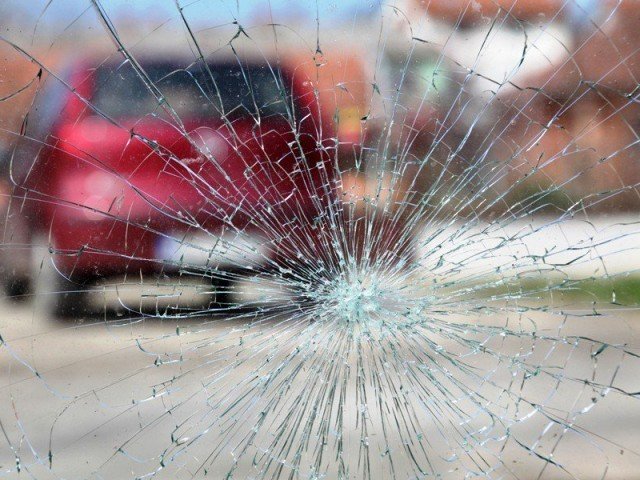 ---
KARACHI: A report released by the Edhi Foundation reveals that 2018 was the worst year in terms of road accidents. Up to 797 people were killed while 16,980 people were injured - of these 60% in motorcycle accidents.

According to the statistics, around 460 people died from wounds caused by bullets or sharp objects while 915 injured were under treatment. The report suggests that firing incidents had increased in 2018 as compared to the last three years.

Edhi Foundation volunteers shifted 71 bodies of victims of violent attacks, from different parts of the city to hospitals.

Rescue 1122 saves 1.09 million lives in 2018

Meanwhile, 45 people reportedly died while 134 were injured in explosions caused by bomb blasts, cylinders and hand grenades.

The report also states that 1,260 unclaimed bodies were buried in Edhi Graveyard Mowach Goth in 2018 while biometrically-verified 305 bodies and 170 other bodies were handed over to the families after identifications.

According to the report, Edhi volunteers also shifted 37 dead bodies of people who died in train accidents, 93 who drowned, 51 people who died of burns and 28 who died by electrocution.

Around 578 people, including women and children, sustained injuries in violent attacks by gunfire or sharp objects.

The Edhi Foundation also shifted 481,980 patients and bodies from home to hospital and vice versa on discounted fares through 410 Edhi Ambulances. Edhi Volunteers shifted bodies and injured people in 2,190 emergency cases without charging them. These cases included firing, road mishaps and knife attacks.

Up to 18 injured people have been shifted from Quetta, Sukkur, Raheem Yar Khan and Bahawalpur by the Edhi Air Ambulance Service which started in October last year. Around 819 mentally and physically disabled people found on streets were admitted to the Edhi Home. Out of them, 710 people were later handed over to their families later.

Fog, speeding claim 11 lives in DG Khan

It was in addition to 610 women who were also admitted to the Edhi Home and out of them, 310 were handed over to their families after fulfilling the legal formalities.

Besides, 920 missing children were found by the Edhi Foundation, who were lodged in the Edhi Child Home in Korangi, Edhi Child Home and Edhi Village.

Meanwhile, 6,570 patients were provided different items on discounted rates by centres of Edhi Foundation that included wheelchairs, crutches, walkers and oxygen cylinders. In addition to this, more than 300,000 people have been fed in langar (free food) throughout the year.

Published in The Express Tribune, January 3rd, 2019.