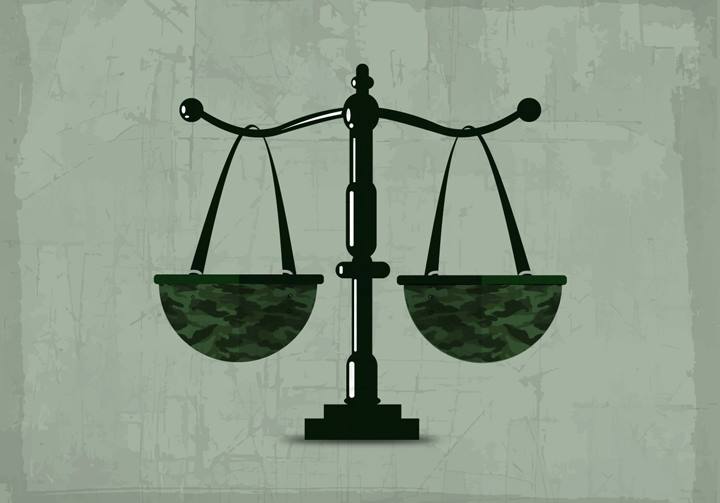 ---
ISLAMABAD: The Pakistan Tehreek-e-Insaf-led federal government on Saturday decided to extend the tenure of military courts for two years which was previously set to end on January 6, 2019.

Reportedly, the PTI has planned to pass a constitutional amendment.

However it is not yet clear how the amendment would be passed without a two-thirds majority in parliament, given the uncertain political scenario in the country resulting from rifts among major political parties.

However, the Ministry of Law has already drafted the amendment which would be put forth before parliament next week, and subsequently an attempt would be made to achieve consensus between the parties.

The swift trial courts were established through a constitutional amendment with a 'sunset clause' for a period of two years to try civilians charged with terrorism following the Army Public School attack in December 2014. Their term was extended in January 2016 for another two years and this extension is also going to end by the beginning of January 2019.

According to a statement released by the Inter-Services Public Relations (ISPR) earlier this month, 56 convicts have been executed after completion of legal process which included their appeals in superior courts and rejection of mercy petitions both by the army chief and the president while execution of the remaining terrorists is pending completion of legal process in higher courts.

The Supreme Court on August 5, 2015 upheld establishment of military courts to try terror suspects in a majority ruling but said the superior judiciary could still review any judgement passed by them.

Majority judges led by Justice Sheikh Azmat Saeed endorsed establishment of the courts on the ground that it was a temporary phenomenon.  In 2016, an SC larger bench also endorsed trial of militants conducted by these courts.