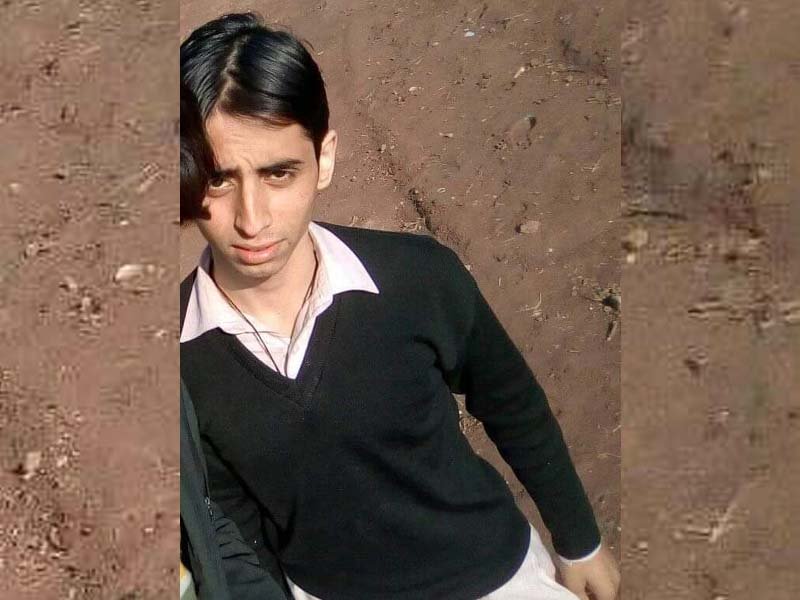 ---
SWAT: Ghazala Ayub, an 18-year-old first-year student has turned into a boy after undergoing a successful gender change surgery in Gilgit-Baltistan's Diamer district.

Muhammad Ayub, a resident of Diamer's central town Chilas named his child Abdullah.

Ghazala was brought up with limited interaction with the opposite gender in accordance with the local customs and traditions. She studied at an all-girl school and passed her matriculation exams with flying colours last year.

She was then enrolled in the intermediate college of Chilas, where she will now be recognised as a boy.

The family only came to know about the hormonal changes she was going through when they noticed beard appearing on their daughter's face. They took her to an Islamabad hospital, where after a successful medical procedure, she turned into a boy.

K-P girl moves court to undergo sex-change procedure

Abdullah bore both male and female features in childhood, however, due to more feminine characteristics, she was considered a girl and brought up accordingly.

Speaking to The Express tribune on Monday, Muhammad Ayub said the family of eight daughters and three sons has turned into a family of seven daughters and four sons overnight. He said her wife had recently passed away and the whole family was finding it difficult to cope without her. However, the 'good news' of Ghazala's gender change has turned their grief into joy and everybody is now happy to have another boy at home, he added.

Ayub said relatives and neighbours are visiting their home to congratulate them.

Reassigning gender: Woman seeks court's permission for sex-change surgery

Changing gender through medical procedure is considered a taboo in Pakistan. However, on appearance of natural signs of opposite gender, doctors do perform sex-change procedures.

Several cases of similar nature have surfaced in the recent past with the latest being a 22-year-old girl seeking the Peshawar High Court's approval to undergo a procedure to change her gender.

Kainat Murad, a resident of Haripur distict in Hazara, Khyber-Pakhtunkhwa, filed a writ petition at Peshawar High court. According to Murad, being a female in the society was tough, and that she is the sole bread earner for her differently-abled parents.

In March this year, a 28-year-old woman in Islamabad approached the high court to seek legal permission to undergo the procedure. The petitioner also wanted court's permission to have her official records altered once the procedure was successfully completed.
COMMENTS (1)
Comments are moderated and generally will be posted if they are on-topic and not abusive.
For more information, please see our Comments FAQ