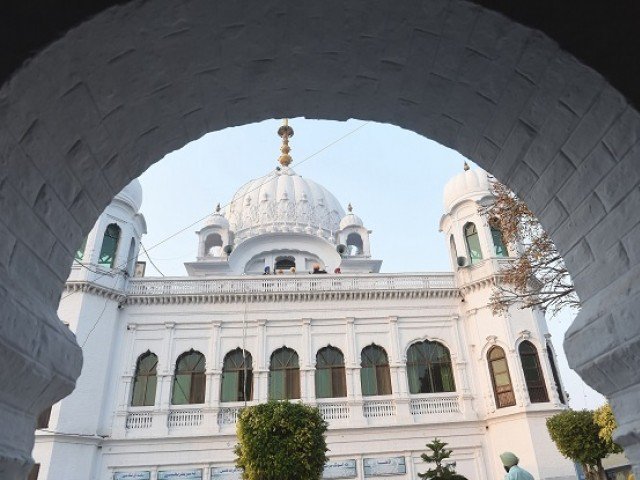 ---
ISLAMABAD: Sardar Asish Singh, the only Sikh taxi driver in the federal capital has said that the Pakistan government has won the hearts of Sikhs all over the world by opening up the Kartarpur border.

Now the Sikhs of Pakistan have more love for the country than the past and remain determined for peace. This is not just a border, it is the corridor of brotherhood between Pakistanis and Sikhs, said Sardar Asish Singh while talking to Express. "My father Ashok Chand teaches at a government school in Islamabad and my ancestors belonged to the Hindu faith" he said, "I had my elementary education from Saint Jones School Rawalpindi.

I used to perform my religious rites in the temple situated at Gracy Line Chaklala. When my parents were afflicted with diabetes, I faced immense psychological pressure as I was concerned about as to how would it be possible to make ends meet.

This is why I started learning driving after my matriculation and after mastering the skill, I asked my father to buy me a private taxi. My father told me to continue studies while also driving the taxi. When I went to Islamabad traffic police for the driving test, the officers gave me all the support and also granted me the license after I successfully passed the test.

For the past three months, I have been driving a taxi in Islamabad. My passengers include among others students of colleges and universities who ask me interesting questions.

They sometimes also give me tips in addition to fares. When I converted to Sikhism from Hinduism, I saw Baba Guru Nanak in my dream and I told my father that I would go to Hasan Abdal Panja Sahab. I told the Granti of the Panja Sahab about my dream and he told me that the sight of Baba Guru Nanak cannot be seen by everyone so you should convert to Sikhism. When I did what I was told, my parents were angry with me.

Katarpur corridor: 'A dream come true' today for the Sikh community

However, I followed the voice of my heart and changed my name to Sardar Ashish Singh as per the advice of the Granti. Now, I visit Hasan Abdal gurdwara every week and keep praying for Pakistan and my parents. Both Hinduism and Sikhism advocate peace and love for the humanity, he said.

Published in The Express Tribune, December 24th, 2018.