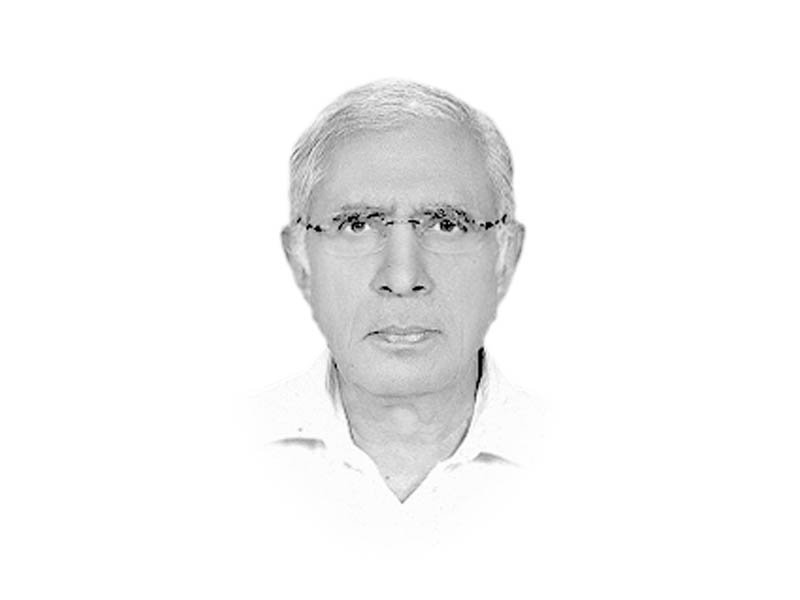 ---
What is happening in the Indian-Occupied Kashmir (IOK) today is a classic case of the failure of India's democracy. No true democracy would have failed to win, in 71 long years, the hearts and minds of a handful of people seeking their fundamental right to self-determine their political fate. The alienation in the IOK seems to have multiplied manifold in the face of highly-tyrannical policies of a Hindutva-dominated Bharat against its religious minorities, especially the Indian Muslims.

New Delhi seems to have turned what in essence was a bilateral dispute with Pakistan into a bloody domestic problem. Today, IOK is being treated by New Delhi as its colony forcibly occupied by armed-to-teeth Indian troops numbering perhaps nearly 700,000. India largely wasted a decade of uneasy quiet, imagining that it meant that peace had returned to the valley, and in the years since 2008, as anger has built up, it has shown itself bereft of any ideas other than those that it used to quell militancy in the 1990s.

As they say when nature wishes to destroy someone, it deprives him of his marbles. That is perhaps why Prime Minister Narendra Modi of India had in retaliation to what he believes to be Pakistan's attempts to foment trouble in IOK using non-state actors, started talking openly about India's designs to create unrest in Pakistan, especially in Balochistan. This has led him directly to the Kulbhushan embarrassment.

Following are some relevant excerpts from a joint piece (published in Foreign Policy on November 30, 2018) by Sameer Lalwani and Emily Tallo blaming India squarely for the escalating crisis:

"After 25 years of counterinsurgency against a separatist insurgency backed by Pakistan, India believed it had achieved 'normalcy', but the past six years have seen a sharp uptick in militant recruitment, violence and public support for the insurgency.

"The re-escalation of the Kashmir insurgency fuels India-Pakistan tensions for several reasons. So long as India fails to consolidate control over the region, Pakistan feels compelled to offer rhetorical and some material support for the insurgency, even if it is no longer the primary driver…

"India also finds it convenient to blame Pakistan for the failings of a repressive approach that generates widespread resentment. Preliminary evidence suggests that Kashmiris are now choosing quasi-violent resistance over 'normal' democratic politics. Rising Hindu nationalism throughout India also channels the mounting frustrations over the Kashmir valley into added animus toward Pakistan, inhibiting diplomatic efforts at conflict resolution.

"India has also failed to build a credible deterrent against Pakistan-backed attacks. Despite having one of the world's largest militaries and defense budgets, India has struggled to deny, dissuade or deter continued cross-border terrorist attacks due to a mix of credibility and capability challenges.

"Despite more than a decade of efforts to develop a limited war 'Cold Start' option, the Indian military still faces organisational and budgetary challenges as well as formidable Pakistani defenses, including a risky yet effective nuclear posture of asymmetric escalation involving the early use of tactical nuclear weapons.

"Indian attempts to bridge its capability and credibility shortfalls through its newly developed 'surgical strike' option, employed in September 2016, face similar challenges. Some reports suggest that the 2016 surgical strikes had a limited or even negative effect on terrorist activity in the region, but they might increase the risk of intentional or inadvertent escalation in the future.

"India has also inadequately invested in the denial and resilience capabilities necessary to reduce terrorist attacks, including improvements to border and coastal security, security of key infrastructure, and the training and equipment of local law enforcement. Despite several investigatory task forces that have diagnosed the problems of intelligence and organisational response failures, Indian political leadership has failed to implement the reforms needed to redress these vulnerabilities."

Published in The Express Tribune, December 22, 2018.

Like Opinion & Editorial on Facebook, follow @ETOpEd on Twitter to receive all updates on all our daily pieces.