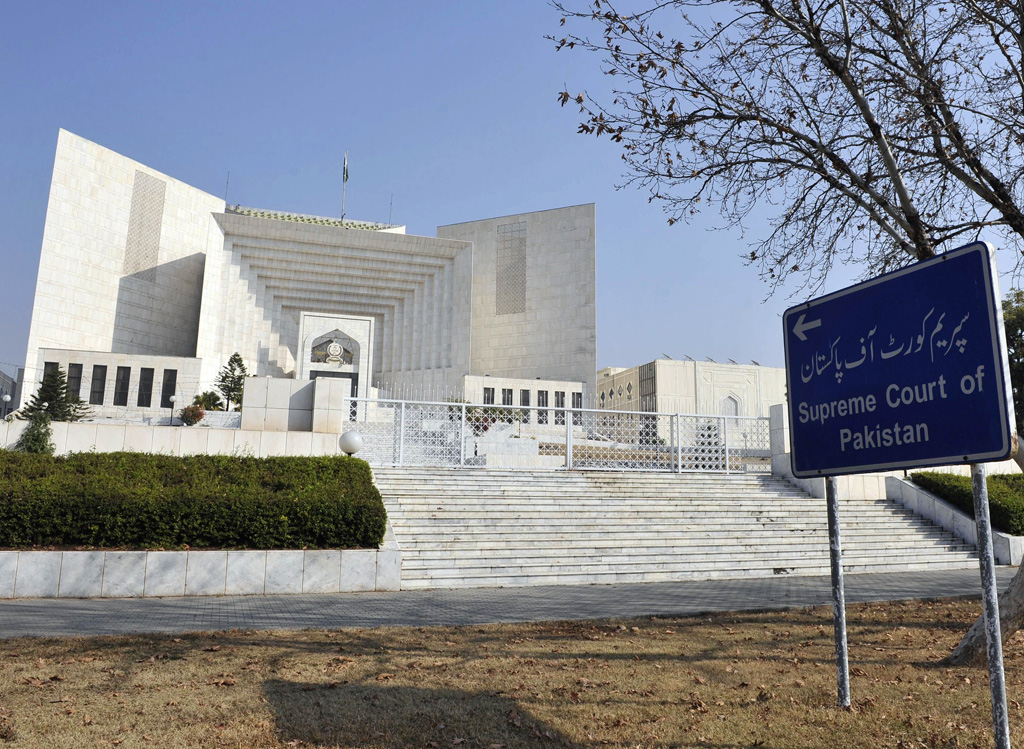 ---
ISLAMABAD: Chief Justice of Pakistan (CJP) Mian Saqib Nisar has followed a policy of judicial activism. However, during his term particularly during the last one year the number of cases in the apex court pending a decision has jumped up from 38,129 to 40,254.

According to the fortnightly Summary Statement of Case Institution, Disposal & Pendency, 40,254 cases were pending decision in the apex court on November 30. The number of pending cases on November 30, 2017 was 38,129. This shows that 2,125 more cases were added to the backlog in one year.

This rapid increase in the number of pending cases is the biggest challenge faced by the top court which is already criticised for being more interested in dealing with political matters. There are different views about the increase in the pendency.

In his address to the ceremony that marked the start of the 2018-2019 judicial year, the CJP had said the major contributing factor to the backlog of cases is frivolous litigation.

In five years, number of pending cases in SC have doubled

He said unnecessary adjournments and customary delay tactics severely hamper the process of clearing the backlog of cases. "These menaces should be seen as nothing less than poison, and should be treated as such: removing it from the body of the bar and bench is vital for survival of the justice system."

However, critics of the CJP blame that instead of clearing the pendency, the CJP mainly focused this year on public interest litigation like building of water reservoirs, bringing reforms for the betterment of education, health and controlling population.

Last December, the CJP initiated judicial activism by taking steps for enforcement of fundamental rights. One section of lawyers also alleges that the court has exceeded its jurisdiction for enforcement of fundamental rights but has not taken concrete steps for judicial reforms.

The lawyers have also complained about not being given proper right of hearing in the apex court especially in the courtroom No 1 in the ongoing year. It has also been witnessed that senior lawyers avoided appearing on behalf of any party in public interest matters.

When judicial performance of the top court in the last five years – from 2013 to 2018 – is reviewed, it transpires that pendency of cases has literally doubled. In 2013, a total of 20,480 cases were pending but the figure has risen to 40,254 cases, showing almost a 100% rise.

In 2001, the number of pending cases was 13,070. This figure has multiplied several times since. Historical trends suggest that the number has increased each year since 2001.

Seventeen thousand, three-hundred and seventy (17,370) cases were pending in 2002. In the coming 14 years from 2003 to 2016, the numbers of pending cases had been respectively 20,031, 27,614, 14,984, 13,724, 15,186, 17,754, 18,359, 20,234, 20,228, 20,314, 20,480, 22,979, 27,639 and 32,744.

About 40,336 cases pending in SC

In August 2017, numbers of pending cases reached 36,344. In the 15 months, around 4,000 cases had been added to the already massive pile of pending cases.

Amid ever-increasing pendency of cases in the Supreme Court, there is some good news too – a special bench led by upcoming chief justice Justice Asif Saeed Khosa has decided over 10,000 cases of criminal nature since 2014. Presently, a total of 943 criminal appeals are pending.

Another senior SC official said when the special bench got active then criminal appeals, which were filed in 1990s, were still pending. The bench cleared the backlog and now it is hearing appeals of 2018.

During the 8th Judicial Conference on May 5, Justice Khosa said there is a need to consider the 'bar of finality' about adjudication on facts and only points of law should be brought before the superior courts.
COMMENTS (1)
Comments are moderated and generally will be posted if they are on-topic and not abusive.
For more information, please see our Comments FAQ