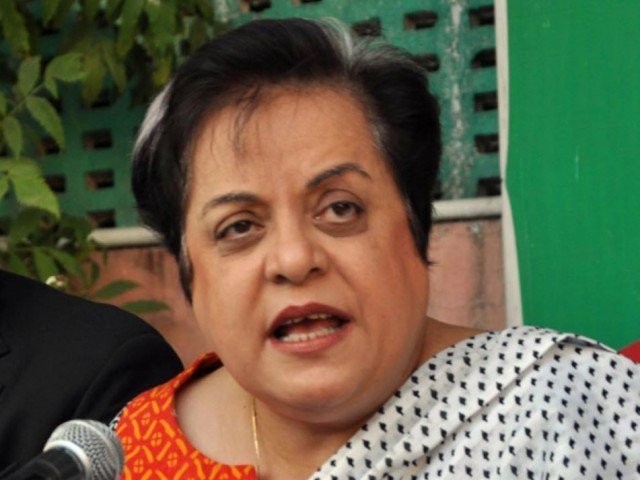 ---
ISLAMABAD: Minister for Human Rights Shireen Mazari on Friday said the recently-issued "Global Gender Gap Report 2018" by World Economic Forum (WEF) was based on wrong data and distorted facts about the status of women in Pakistan.

Pakistan was listed among the worst performers in the world when it comes to women empowerment as the country placed at the rock bottom of the report released earlier this week. It was ranked 148th among 149 states in the annual report.

The country bettered only Yemen, the worst country with regards to gender equality. It joined the bottom bracket of nations, including Iran, Iraq, Saudi Arabia and Egypt. Strangely, Pakistan was placed two notches lower than the war-devastated Syria.

Speaking during the Question Hour in the National Assembly today, Mazari said it was true that Pakistan had a problem of gender disparity but the figures quoted in the report were incorrect.

The person, who was providing data to WEF from Pakistan, sent wrong figures to them and distorted the ground situation, she added.

Talks were continuing with WEF to set the record straight, said the minister, adding that in the report it was wrongly showed that there was no female minister in the previous government, whereas three ministers were part of the federal cabinet.

Gender equality situation worst in Pakistan: WEF report

She said the government had started a campaign to create awareness on the rights of women. "Women who were facing difficulty in getting their inherited property would be given pro bono assistance in every district and lawyers would be available to help them," she added.

The minister said the government will also introduce legislation in the parliament to facilitate persons who were differently abled. The government will also enforce the availability of ramps in buildings for special people if required legislation was passed, she added.

On the direction of State Bank of Pakistan (SBP), most of the banks had made Automated Teller Machines (ATMs) friendly for visually impaired people, said Mazari. The government was in the process of getting data from provinces on children in armed conflict and human trafficking, she added.

She underlined the need for ringing alarm bells and raising awareness about reports of 75 per cent increase in use of drugs in private schools and universities. The minister said the issue of was also discussed in the cabinet, adding that drug testing of students should be made mandatory and necessary legislation should be enacted for it.