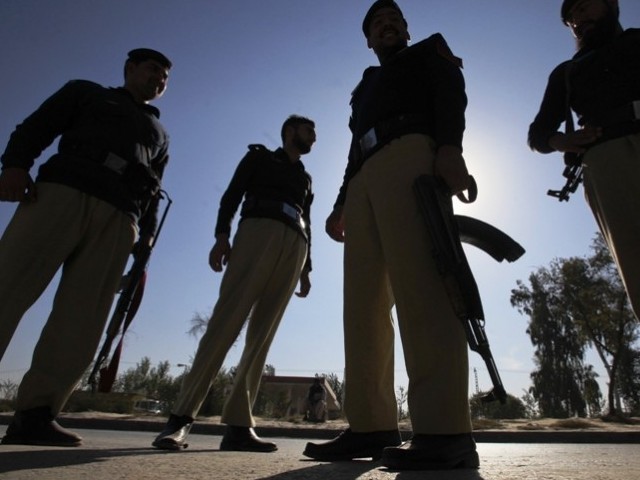 ---
KARACHI: Police have failed to make any headway into finding the whereabouts of a matric student, who was allegedly abducted on December 8 from Drigh Road Cantt Bazaar. The parents claim that the case was registered over a week ago, yet the authorities have failed to take any decisive action.

Angeline Samson, a resident of the above-mentioned area, went missing after attending a carnival at her school on December 8. A case has been registered at the Sharae Faisal police station under Section 365 of the Pakistan Penal Code, relating to kidnapping or abducting with intent secretly and wrongfully to confine a person.

Angeline's father said he had dropped her to school at 2pm. He claimed to have received a text message from her at 4.19pm, telling him that the carnival had ended and that he should pick her up.

However, on reaching the school, he could not find his daughter. The school administration told him that his daughter had left the institute with a friend. Since then, Angeline had neither returned home nor could be traced.

The father has accused his nephew, Rajesh Samuel, for the abduction. According to the father, no one else other than his nephew visits the family. He also said that Samuel and his wife had gone to Dubai and returned on December 7. "Even Rajesh's wife does not know his whereabouts now," said the father. He informed that his wife and Samuel had run a catering business together before Samuel shifted to Dubai.

"Despite registering a case 10 days ago, my daughter remains untraceable," he said, adding that his daughter's friends were clueless about the incident as well.

According to the police, Angeline cannot be traced until her phone is switched on. The father has appealed to all agencies to extend support in the search for his daughter. Sharae Faisal Senior Investigation Officer (SIO) Chaudhry Nazar told The Express Tribune that they had conducted raids at five places on the indication of the father but to no avail.

Angeline had taken her mother's phone to school on the day of the carnival and that phone remains powered off since then, which has made it difficult to trace her. The police suspect that the girl has willingly gone missing but the incident is being probed from various aspects.

Published in The Express Tribune, December 18th, 2018.
COMMENTS
Comments are moderated and generally will be posted if they are on-topic and not abusive.
For more information, please see our Comments FAQ