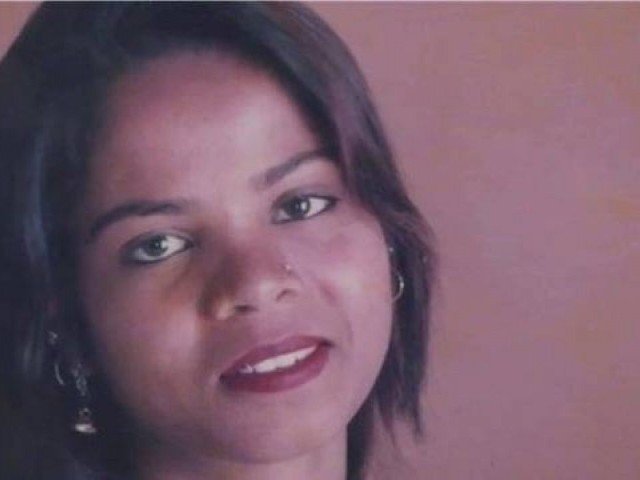 ---
ISLAMABAD: Key western countries have urged the government to allow Aasia Bibi to travel to Europe to celebrate Christmas there.

Saiful Maook, the counsel for Aasia, told The Express Tribune that he had met relevant authorities in Netherlands, Germany, England and France and they had asked him to take up the matter with the Pakistani authorities for allowing Aasia Bibi to travel to any European Union country.

"Even American authorities also contacted me to express similar desire," Malook said, adding that he met Pakistan's Ambassador to the Netherlands, Shujaat Ali Rathore, in The Hague last week and conveyed to him the "official desire" of western countries.

"Rathore had assured me that desire will be communicated to highest authorities of Pakistan, including Prime Minister Imran Khan the next day," Malook added. It is also learnt that Rathore is scheduled to visit Pakistan this week and might take up this issue with authorities concerned.

"I already held meetings with judges of the Court of Appeal in the Netherlands to discuss about the working of judicial system as well as problems faced in conducting trial in blasphemy cases," he said, adding that he will also visit the US soon for meetings with senior officials.

In Europe, Malook said, he addressed EU Parliament. He praised Supreme Court Justice Asif Saeed Khosa – one of the three judges who sat on the bench which acquitted Aasia Bibi of the blasphemy charge. The lawyer said that judges like Justice Khosa are born in centuries.

Bibi was arrested in 2009 over blasphemy charges and convicted by a lower court. On October 31, this year, a three-member bench, headed by Chief Justice Saqib Nisar acquitted her of the charge and ordered her release.

Malook left Pakistan on November 3 and has been staying in the Netherlands since. He said he was facing threats from a section of lawyers and it had become difficult for him to continue practice. He, however, clarified that he could return to represent Bibi in the review petition if he was provided security.

On November 15, Foreign Minister Shah Mehmood Qureshi said that Bibi could not leave the country because of a review petition filed with the Supreme Court against her acquittal. However, legal experts say that there is no bar on Bibi's travel abroad.