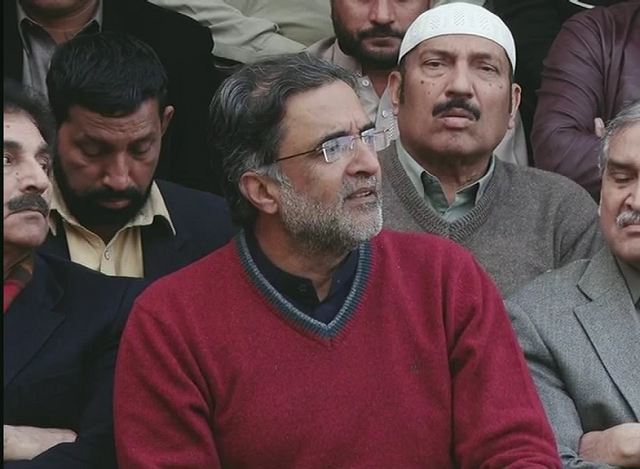 ---
LAHORE: [fbvideo link="https://www.facebook.com/etribune/videos/302237730406680/"]

Pakistan Peoples Party (PPP) leader Qamar Zaman Kaira has alleged the ongoing accountability process lacks transparency.

Addressing the media here on Monday, Kaira said there were inquiries and cases pending against Pakistan Tehreek-e-Insaf (PTI) ministers, Punjab Assembly's speaker and their families, but none of them have been arrested while on the other hand opposition parties' representatives are being arrested on pretext of investigation.

"What is wrong if we say all institutions should work in their domain as the nation has witnessed martial law and judicial activism and both failed badly," asked the PPP senior leader lamenting politicians are always blamed for corruption and nepotism, but martial law regimes have not fared any better either as during armed rules the country has fallen apart.

Imran's boast about army backing rankles PPP

He questioned what PPP Co-Chairman Asif Ali Zardari had done wrong as he has only urged for all elements to learn from history and not to repeat the same mistakes again. "No streams of milk and honey were flowing during military rules," said Kaira adding the country had also witnessed judicial activism of the former chief justice Iftikhar Chudhry and is currently experiencing suo mottos of the incumbent CJP.

Meanwhile, he further alleged the PPP is being punished for its support of the 18th Amendment as he pointed out there were great reservations over Brexit in the United Kingdom, but neither the establishment nor judiciary is trying to intervene.

"The court holds the executive accountable, we are also obviously going to ask the court to look into their own affairs," the former information minister said adding this does not mean the party is against state institutions.

He also underlined all political parties and media raised objection over the election process, saying the country could not move forward if people are not allowed to exercise their right of franchise independently.

"We have always feared democracy is under threat because we know the sacrifices Pakistan had to make for its restoration, said Kaira adding neither the opposition nor media had given 100 days target to the PTI government.

"They set this target for themselves in which they badly failed on all fronts, like economy, foreign affairs, inflation," said the PPP leader jibing now when the government is asked about its performance they blame their failures on those who remained in power over the past three decades.

"If we start calculating from Zulfiqar Ali Bhutto's term, PPP was hardly in power for 14 years," he maintained his party had never asked the government for any relaxation in ongoing inquiries against its leaders.

Meanwhile, the PPP leader urged all state institutions to function with their constitutional limits and called on the National Accountability Bureau (NAB) to ensure transparent and just inquiries against all those involved in corruption without any bias.
COMMENTS
Comments are moderated and generally will be posted if they are on-topic and not abusive.
For more information, please see our Comments FAQ