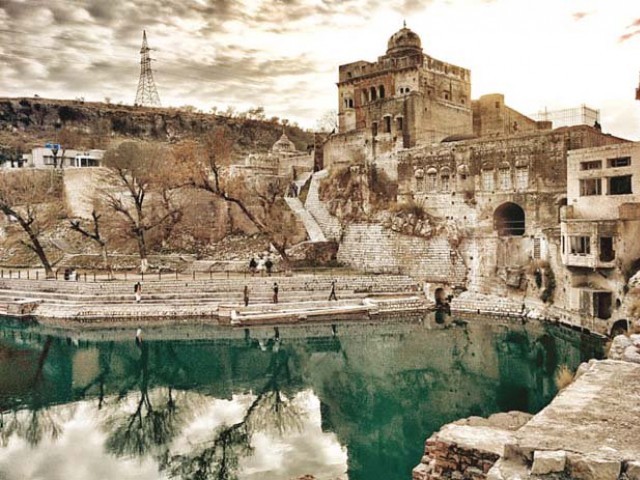 ---
LAHORE: After offering religious ceremonies at Katas Raj temples, around 209 Hindu pilgrims left for India through Wagha Border on Sunday.

Officials of the Evacuee Trust Property Board (ETPB) saw them off at Wagha Border. On Sunday morning, the pilgrims reached Lahore from Mirpur Mathelo via train and from there they went to Wagha Border via buses. The ETPB also arranged a goodbye breakfast for them.

Chief of Indian delegation Yudhishtir Lal said they have received a lot of love from Pakistan and the answer of love can only be given through love. He added that Pakistan treats minorities well. Hindus living in Pakistan have complete freedom to perform their religious rituals. "We have never had a feeling of strangers in Pakistan. Every time we come we get a lot of love from the people of Pakistan and the ETPB's love and care is exceptional."

Laal said that Hindus are safe in Pakistan and the government also takes care of temples. He added that with the passage of time, the numbers of Hindu pilgrims who visit Pakistan to take part in religious festivals just because of trust which Indians have on the government of Pakistan.

Talking to the media some pilgrims said that they were returning home with a message of peace and love. They wished good relations between India and Pakistan, they said, adding the minorities are safe in Pakistan.
COMMENTS
Comments are moderated and generally will be posted if they are on-topic and not abusive.
For more information, please see our Comments FAQ