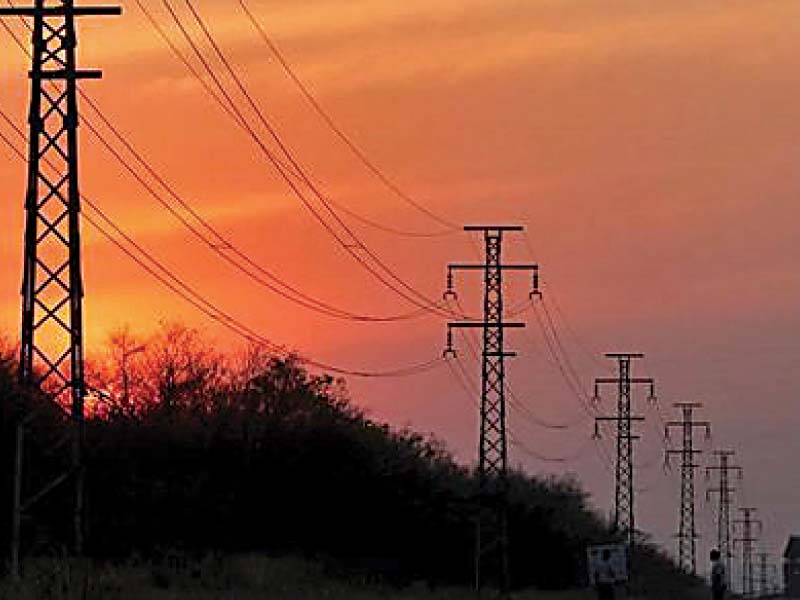 ---
ISLAMABAD: Pakistan's economy sustained $18 billion losses due to inefficiencies of the power sector, finds a new report of the World Bank and urges the policymakers to avoid increasing electricity tariffs as a solution to the sector's fiscal problems.

"Reforms must go beyond liberalising energy prices to address several aspects of the power sector distortions," stated the report titled "In the Dark: How Much Do Power Sector Distortions Cost South Asia". The World Bank launched the report on Wednesday at its local country office and recommended prioritising gas allocation for efficient power generation and adopting tariff mechanisms that encourage performance as solutions to the problem.

The findings that the power tariff increase would not address Pakistan's fiscal woes would strengthen the Pakistan Tehreek-e-Insaf's (PTI) power sector policy. Against the International Monetary Fund's (IMF) demand to fully pass on the increase in the electricity prices to the end consumers, the government has decided to adopt a three-pronged strategy. Besides increasing the tariffs, it has also launched a crackdown against theft and given targets to the power distribution companies to improve their recoveries of the bills. The report argues that reforms that focus solely on liberalising energy prices would lead to an excessively high cost of electricity because of inefficiencies in the system, negatively impacting the poor and vulnerable.

Interestingly, the IMF, World Bank and Asian Development Bank (ADB) have been pursuing the policy of increasing tariffs to end energy sector's woes.

On the long-term basis, the increase in tariffs alone would not address the problems but in the short-term it can solve the fiscal problems, said Rikard Liden, the lead energy specialist of the World Bank. He said it was important to focus on revenue side but it was equally important to look at the generation side to address the sector's problems.

The report stated that for the benefit of consumers, energy sector reforms should focus on rationalising consumer prices for electricity and gas to reflect supply costs and social assistance to help vulnerable populations cope with increased energy prices. Increased access to reliable power must be made a priority, it added.

The report noted that the cost of inefficiencies in the power sector to Pakistan's economy was $18 billion or 6.5% of gross domestic product (GDP) three years ago. Although the supply side problems are less than they were three years ago, market distortions still remained underpinning high losses even today, said Fan Zhang, senior economist and author of the report.

The World Bank report stated that the power sector reforms could save Pakistan's economy by $8.4 billion in business losses and could increase total household incomes by at least $4.5 billion a year. In manufacturing and services combined, total losses in annual output attributable to power shortages amounted to $8.4 billion in Pakistan in fiscal year 2015. In Pakistan, the impact of lack of reliable access to electricity on households and firms is the largest source costing roughly $12.9 billion a year, it added.

A government official, present at the launching ceremony, questioned the Washington-based lender's claim that demand for electricity will increase 64% from 2018-2025. He cited the study of the National Electric Power Regulatory Authority (Nepra) that has projected 34% increase in demand during this period.

Up to 50 million people still do not have access to grid electricity and frequent load-shedding damages businesses and health and living standards of consumers, according to the report. The report also contests the government's claim that in Pakistan 99% of the population has access to the grid electricity. The census data and the number of connections reported by utilities suggest that the access to grid electricity was only about 74% in 2016, it added.

Pakistan can boost economic growth and job creation by overcoming inefficiencies in its power sector," says World Bank Country Director for Pakistan Illango Patchamuthu. Reforms that address these distortions can make better use of existing facilities. These need to focus on eliminating waste, promoting the shift towards cleaner energy and attracting private investments, he added.

Almost a fifth of electricity generated is lost through poor infrastructure, faulty metering and theft. Load-shedding is caused by high cost, losses and subsidies, which compromise investments and the ability to procure fuel.

Power sector reform should be a top priority, as few other reforms could yield economic gains of a similar magnitude so quickly, based on findings from this report, says Fan Zhang. In India and Pakistan, hefty losses of electricity in distribution, along with poor recovery of overdue electricity bills, have given rise to alarming levels of debt in the sector and prompted repeated government bailouts.

Pakistan has a two-tier gas market. Imported LNG is broadly charged at the full cost to consumers, but domestic gas was priced at roughly 36% of the international benchmark in fiscal 2016.

Published in The Express Tribune, December 13th, 2018.

Like Business on Facebook, follow @TribuneBiz on Twitter to stay informed and join in the conversation.
COMMENTS (3)
Comments are moderated and generally will be posted if they are on-topic and not abusive.
For more information, please see our Comments FAQ