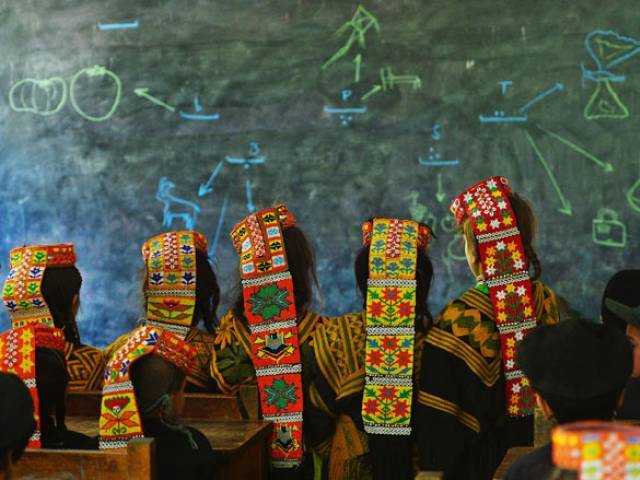 ---
PESHAWAR: Khyber-Pakhtunkhwa (K-P) Senior Minister for Youth Affairs, Culture and Tourism Atif Khan has issued directives to provide every facility to tourists who participate in the Kalash Winter Festival Chamos, which is the biggest festival of the year.

He issued these directives while presiding a meeting in Peshawar on Sunday, which was also attended by members of the K-P Assembly Wazir Zada of Chitral, Tourism Additional Secretary Babar Khan, Tourism Managing Director Mushtaq Ahmed and other officials of the ministry.

Senior Minister Atif Khan has said that the K-P government would provide fool proof security, lighting and transportation to the tourists in the festival, so that the residents of the area can celebrate the event fully and the tourists enjoy their trip.

"The government would put in 100 per cent of their efforts to protect the ancient community of Kalash at the three valleys of Chitral." He also announced Rs560 million for the highlighting the culture to the world.

The Pakistan Tehreek-i-Insaaf (PTI) government has strived and continued to present a positive image of the country to the world and "we have the best opportunity through Kalashi festivals to highlight the softer and more peaceful aspects of Pakistan."

Through residents of the three valleys, the government has the best opportunity to work toward the sustainability and preservation of ancient culture, Khan said.

We have formed a committee for the preservation of Kalashi culture and structures in the area and district administration with the ministry directives we have imposed a ban on construction in the three valleys of the Bumburet, Rambor and Barrier to protect the architectural designs and cultures, Atif Khan said.

As winter starts around mid-December, the Chamos festival begins. The festival is being celebrated for the divine, the living and dead relatives, for the crops and the goats to be safeguarded, while the community, the village and the valley are purified prior to the coming year. Sighting a fox is a good omen and great efforts are made in this regard.

At dusk, torch-lit processions are carried out from all the nearby villages. The processions then culminate at the "Charsue" which is the main customary dancing place. Most of the festivities are indoors where local wine is handed around as the dance gathers momentum. It is carried out till late in the night around the bonfire. On the other hand, the tribal elders sit on hilltops at dawn to watch the rising sun and declare the new year.

Goat sacrifices are then made to the Godess "Jastak" while blood from the animal is sprinkled at the temple Jast. When "Balimine", another great god visits the Kalash valley once a year, sacrifices are made at his "Malosh Altar" too.

The festival started earlier this week on December 7 and will continue on till December 25.

Published in The Express Tribune, December 10th, 2018.


COMMENTS
Comments are moderated and generally will be posted if they are on-topic and not abusive.
For more information, please see our Comments FAQ