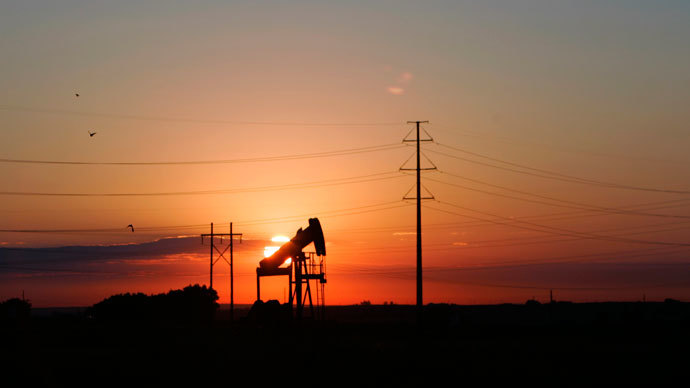 ---
VIENNA: Saudi Arabia sought to persuade Russia on Wednesday to cut oil production substantially with OPEC next year in an attempt to arrest a decline in the price of crude and prevent another global glut.

OPEC meets on Thursday in Vienna, followed by talks with allies such as Russia on Friday. The producer group's de facto leader, Saudi Arabia, has indicated a need for steep reductions in output from January but has come under pressure from US President Donald Trump to push oil prices lower.

Russian Energy Minister Alexander Novak told reporters he had held a "good" meeting with his Saudi counterpart Khalid al-Falih on Wednesday and that they would have more talks. Saudi Arabia has indicated it wants the Organisation of the Petroleum Exporting Countries (OPEC) and its allies to cut output by at least 1.3 million barrels per day, or 1.3% of global production.

Riyadh wants Moscow to contribute at least 250,000-300,000 bpd to the cut but Russia insists the quantity should be only half of that, OPEC and non-OPEC sources said.

Russia has so far resisted steep production cuts. A source close to the Russian Energy Ministry said, "No one is eager to cut unless there is an emergency. It is the United States where we are seeing the bulk of the increase in oil output. OPEC and Russia will be very careful about voluntary 'blood letting'."

Russia, Saudi Arabia and the United States have been vying for the position of top crude producer in recent years. The United States is not part of any output-limiting initiative due to its strict anti-trust legislation and fragmented oil industry.

Trump raises pressure

Oil prices have fallen by almost a third since October to around $62 per barrel after Saudi Arabia raised production to make up for the drop in Iranian exports. Washington also gave sanctions waivers to some buyers of Iranian crude, further raising fears of an oil glut next year.

"Hopefully, OPEC will be keeping oil flows as is, not restricted. The world does not want to see, or need, higher oil prices!" Trump wrote in a tweet on Wednesday.

Possibly complicating any OPEC decision is the crisis around the killing of journalist Jamal Khashoggi at the Saudi consulate in Istanbul in October. Trump has backed Saudi Crown Prince Mohammed bin Salman despite calls from many US politicians to impose stiff sanctions on Riyadh.