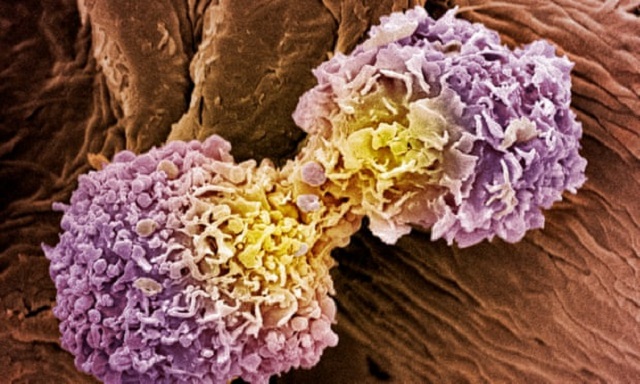 ---
Scientists have developed a universal cancer detection test that traces infectious presence in the bloodstream, the Guardian reported on Wednesday.

It involves a simple procedure where a colour changing fluid snap reveals malignant cells present anywhere in the body, in 10 minutes.

While further research and development is still underway, the procedure is expected to open new corollaries of screening methods.

AKUH, Children's Heart Foundation team up for children's health

"A major advantage of this technique is that it is very cheap and extremely simple to do, so it could be adopted in the clinic quite easily," said Laura Carrascosa, a researcher at the University of Queensland.

The test has 90 per cent sensitivity, which means that it would be able to trace cancerous elements in 90 out of 100 cases. The prognosis would have to be followed up by doctors with more specific investigations.

"Our technique could be a screening tool to inform clinicians that a patient may have cancer, but they would require subsequent tests with other techniques to identify the cancer type and stage," Carrascosa said.

The discovery was made by a medical research team in Queensland. They studied patterns of cancerous DNA and healthy DNA, finding that the latter is sticky against metal surfaces.





Chemistry Professor and research associate Matt Trau said, "We certainly don't know yet whether it's the holy grail for all cancer diagnostics, but it looks really interesting as an incredibly simple universal marker for cancer, and as an accessible and inexpensive technology that doesn't require complicated lab-based equipment like DNA sequencing."

PIMS opens its doors to transgender community

The DNA in cancer cells can have mutations that affect the growth of a specific tumour, but these differences depend on the type of cancer.

A universal cancer test would not be precise enough to detect tumour location or size, but it enables doctors to give a yes or no answer.

"This test could be done in combination with other simple tests, and become a powerful diagnostic tool that could not just say that you have cancer, but also the type and stage," said Carrascosa.

Ged Brady, of the Cancer Research UK Manchester Institute, said: "This approach represents an exciting step forward in detecting tumour DNA in blood samples and opens up the possibility of a generalised blood-based test to detect cancer. Further clinical studies are required to evaluate the full clinic potential of the method."

This article originally appeared in The Guardian.