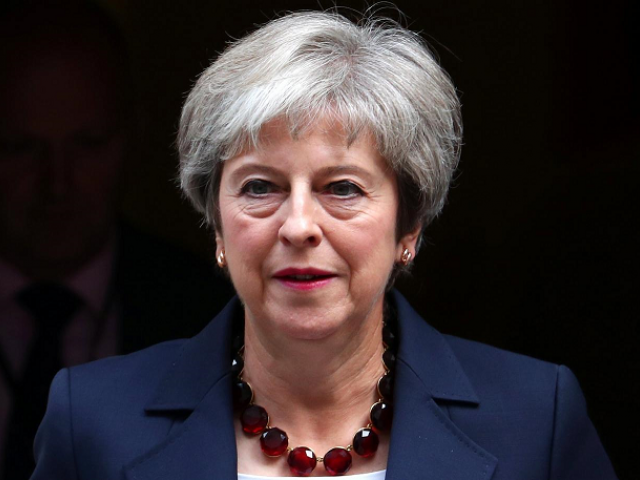 ---
LONDON: British Prime Minister Theresa May's government could be found in contempt of parliament on Tuesday for refusing to release its full legal advice on Britain's exit from the European Union, underlining the depth of opposition to her deal with Brussels.

The row threatens to overshadow the start of five days of debate in parliament on May's Brexit deal ahead of a crucial vote on Dec 11, when lawmakers will be asked to approve it.

Opposition parties and the small Northern Irish party that props up May's minority government are furious that it only provided an outline of the legal basis for its Brexit deal after parliament voted to be given the full advice.

They put forward a motion, to be voted on later on Tuesday that would find ministers in contempt of parliament and order the immediate publication of the advice.

"The government is wilfully refusing to comply with a binding order of this house and that is contempt," Keir Starmer, the opposition Labour Party's Brexit spokesman, told parliament at the start of the debate.

"This motion is a last resort." The sanctions ultimately available include suspending a lawmaker, most likely Attorney General Geoffrey Cox. Such punishment is usually reserved for backbench lawmakers guilty of individual wrongdoing.

In reality, the vote is about putting pressure on a weakened government. Catherine Haddon, senior fellow at the Institute for Government, said the opposition wanted to use "every opportunity they have to show the instability of the government".

So many lawmakers from May's own Conservatives and opposition parties have spoken out against the deal that the odds look stacked against her winning the Dec 11 vote.

Haddon said that, if parliament united against the government on the contempt motion, it would amount to a 'show of force' that could foreshadow both the final vote on the deal and the various amendments lawmakers are trying to attach to it.

Cox on Monday gave parliament an outline of his legal advice to the government on Monday.

Cabinet minister Andrea Leadsom said on Tuesday that this had been a 'full and frank exposition', and that releasing the full advice would set a dangerous precedent.

She said the government had fulfilled the spirit of the order to publish.

May's spokesman said the cabinet agreed that ministers must be able to obtain candid legal advice "without fear that it will be immediately published".

The government sought to refer the issue to parliament's Committee of Privileges, which would slow down the process and delay a resolution until after Dec 11.
COMMENTS
Comments are moderated and generally will be posted if they are on-topic and not abusive.
For more information, please see our Comments FAQ