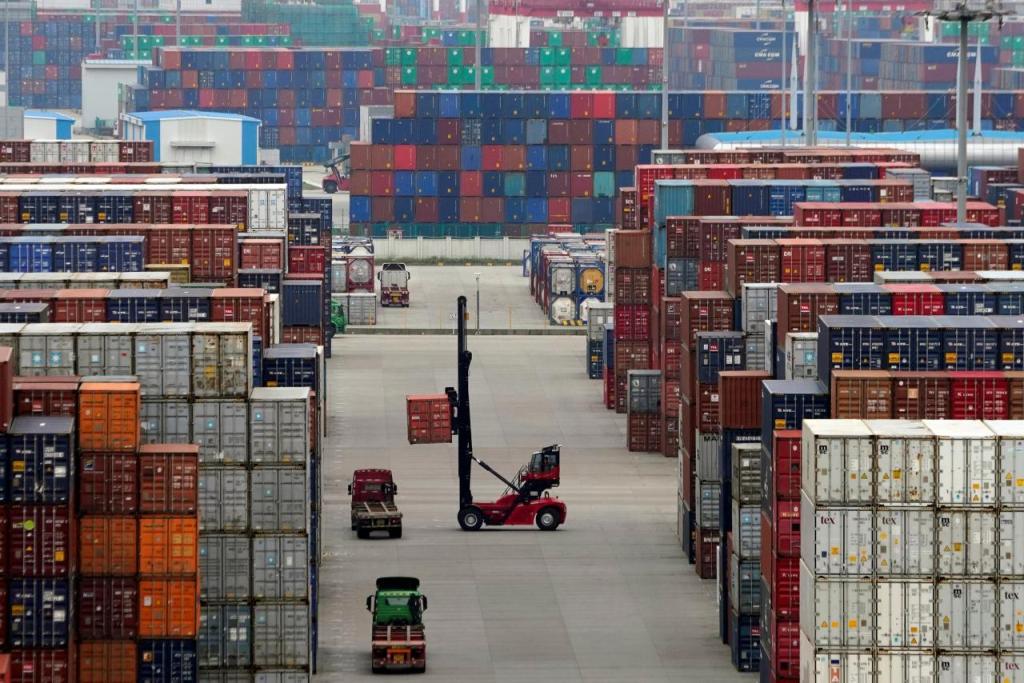 ---
KARACHI: Leaving the comfort zone is perhaps the most difficult decision anyone has to make. However, when it becomes the matter of survival, it is not merely a choice.

Our reliance on a few sectors to earn foreign exchange has brought us to a point where staying complacent can be detrimental to our economy. We are in a desperate need to diversify not only what to export, but also where to export.

Despite the fact that we have the GSP Plus status, our textile export to eurozone has not increased significantly, as anticipated by the market participants. We, in fact, lose a lot of ground against our competitors from Bangladesh and Vietnam.

One of the key reasons includes our dependence on the manmade fibre as opposed to the synthetic fibre, which is being used by our competitors, in addition to a host of other factors as claimed by the textile industry, such as the cost of doing business – energy, raw material cost, etc - and withheld tax refunds. Our less reliance on the more value-added segment did not only keep us from earning big bucks but we also lose opportunities when it comes to job creation, which is more tied to further downstream of the value-added chain.

As a major agrarian country of the world with a diverse produce, it is surprising to see how that strength is not reflected in Pakistan's export portfolio.

As per the State of Global Islamic Economy Report 2017-18, prepared by Thomson Reuters, the halal food market can grow at a compound annual growth rate (CAGR) of 7.6% to reach $1.93 trillion by 2022. As per the report, Malaysia takes the top position in a complete halal ecosystem (sustainability, governance, certification, etc) where Pakistan is ranked fifth. There are many instances where the lack of efforts, on the part of previous governments, becomes a bottleneck that prevented Pakistan from realising its full export potential.

To cite an example, in 2006, the United Arab Emirates (UAE) placed a ban on the import of poultry products from Pakistan due to the overblown bird flu epidemic. Even after Pakistan was cleared by the World Health Organisation (WHO) in 2008, the ban remained in place until 2017, when the UAE finally agreed to allow import after lots of lobbying by the Pakistan Poultry Association (PPA).

Despite all the opportunities and potential, the export numbers paint a rather gloomy picture as meat export declined to $221 million in 2017 compared to $269 million in 2016. According to PPA estimates, potential exports to the UAE alone can reach $200 million, if proper support and infrastructure is available.

The export potential can be further increased due to two recent developments – UAE's ban on meat import from Brazil and India's ban on beef export have created a huge gap, which can be filled by Pakistani companies, especially the ones already having certification and approval from the UAE.

It can be hoped that the recent episodes of rupee depreciation and the government's incentives for the meat export industry through an export package can slowly turn the situation around.

A slight improvement is evident from a 2.3% growth in meat export, which came in at $226 million in 2017-18. However, Pakistan is far behind establishing a sustainable halal ecosystem to become a major global supplier of halal food.

The new Pakistan Tehreek-e-Insaf (PTI) government should focus more on the value-added export industry to boost foreign exchange reserves and create jobs as promised.

The writer is a financial market enthusiast and attached to Pakistan stock, commodity and debt markets



Published in The Express Tribune, December 3rd, 2018.

Like Business on Facebook, follow @TribuneBiz on Twitter to stay informed and join in the conversation.


COMMENTS
Comments are moderated and generally will be posted if they are on-topic and not abusive.
For more information, please see our Comments FAQ