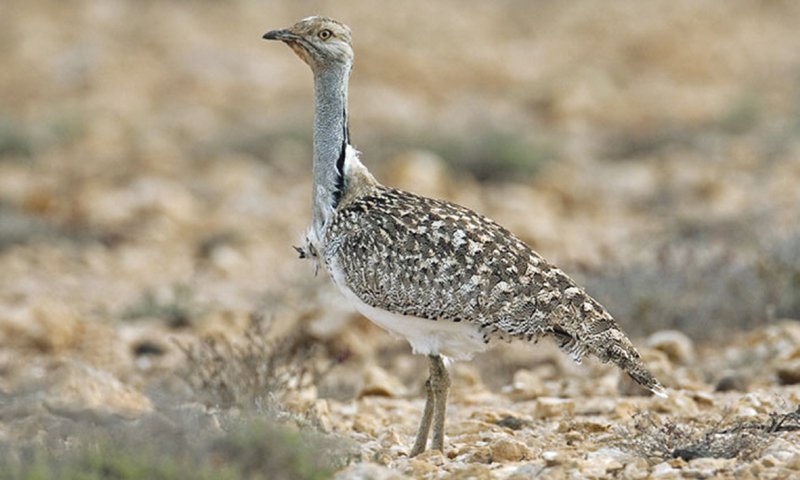 ---
QUETTA: The government of Balochistan has given a permit to a Qatari royal family member for hunting 100 rare migratory birds, houbara bustard, after depositing $1,000 in the provincial exchequer.

While abiding by the guidelines approved by the government for hunting of birds, the Qatari royal has added $1,000 to the provincial kitty.

Under the permit, the visiting dignitary can hunt 100 rare migratory birds.

As per the policy, the hunters cannot use shotguns and other deadly weapons. They can hunt the birds with the help of falcons.

An official of the Wildlife Department confirmed the development.

The implementation of the law for the protection of wildlife has been ensured in Balochistan, says the statement.

Kamal takes notice of illegal hunting

Ibex hunting

Meanwhile, Bostan Tax Officer Abdul Malik Tareen has said that strict action will be taken against people involved in illegal hunting of ibex.

During a visit to the popular tourist point Takatu Mountains, the officer said the location served as a habitat for special species of ibex (markhor). However, he said ibex were being mercilessly hunted.

"Hunting of rare species of markhors and chakors is an inhumane act," he said, adding that strict action would be taken against people involved in hunting protected animals.

The official visited the area on the instructions of Pishin Deputy Commissioner Aurgangzeb Badini. During the visit, Tareen also conducted a search operation in the area.

He said, "No leniency will be exercised against poachers. They should not be called humans." Moreover, he requested local people to help officials in identifying those involved in illegal hunting.
COMMENTS
Comments are moderated and generally will be posted if they are on-topic and not abusive.
For more information, please see our Comments FAQ