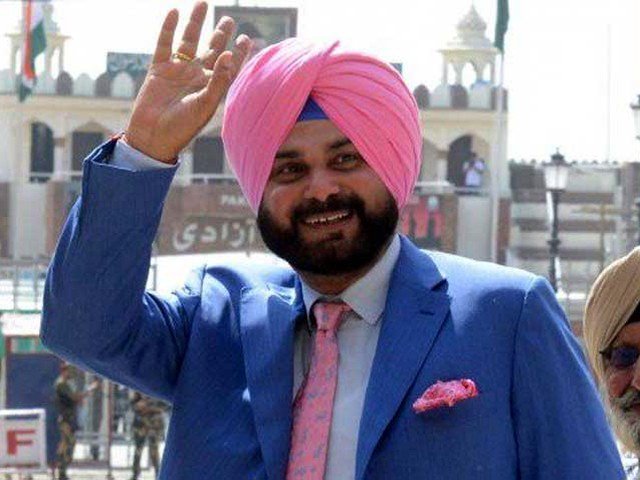 ---
LAHORE: Indian politician and former cricketer Navjot Singh Sidhu's happiness was evident as he returned to his country from the Wagah border joint check post carrying Pakistani gifts.

Replying to criticism by an Indian journalist, he said people in Pakistan loved him so much that more than 10,000 pictures were taken with him in one day. "I do not know who is Cheema and who is Chawla," he added. Sidhu purchased many things from the markets of Lahore, including a pair of shoes with golden embroidery, as he had done in his earlier visit to the city. The shopkeepers also treated him with affection.

When he entered the Indian land he bowed to his compatriots who had gathered to greet him at the zero line. He also sent them flying kisses in his old cricketing style and pretended as if he was hitting fours and sixes. It was obvious that he was returning very happy with the hospitability of Pakistanis, especially the Lahoris.

Sidhu said Pakistan held religious significance for the Sikhs and they prayed for the country when they visited it. He said the name of Baba Guru Nanak was like the philosopher's stone which turned everything that touched it into gold. He said now the Kartarpur corridor was opening and other ways to progress and prosperity would also open soon.  The Chairman of the Guru Nanak Welfare Society Pakistan, Sardar Bushan Singh, presented an antique sword to Sidhu.
COMMENTS
Comments are moderated and generally will be posted if they are on-topic and not abusive.
For more information, please see our Comments FAQ