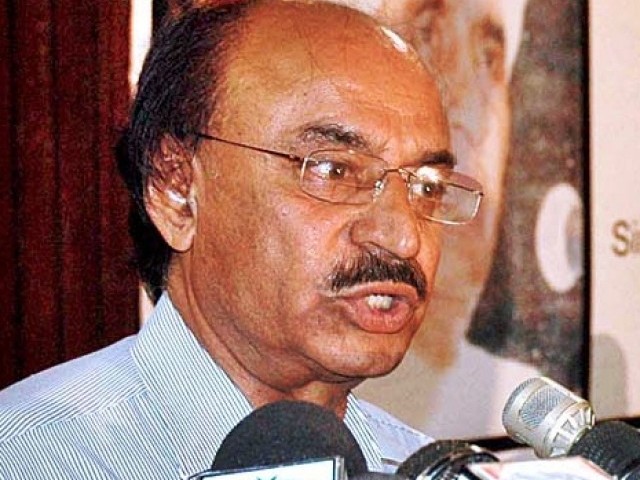 ---
HYDERABAD: The Pakistan Peoples Party's (PPP) Provincial President Nisar Ahmed Khuhro said that the first 100 days of Pakistan Tehreek-e-Insaf's (PTI) government have been marked by lies and U-turns. "These 100 days have only added to the problems which people have been facing and a storm of inflation was unleashed on the people," said Khuhro at a press conference in Hyderabad on Sunday.

100 days, 100 lies: Marriyum hits out at PTI govt over 'poor show'

"We aren't awaiting resignation of Prime Minister Imran Khan but rather implementation on his announcement of suicide." The former Sindh Assembly speaker also pointed out that the PTI has failed to undertake a single piece of legislative business in the National Assembly. He added that no standing committee in the assembly could be made functional.

He deplored that the Centre slashed the development budget by Rs500 billion yet it failed to provide any relief to the people who have been burdened with increased tariffs and fuel prices. "At least Rs50b from the slashed budget should have been earmarked for the Benazir Income Support Programme to help the poor being crushed under inflation."

Khuhro took the federal government's announcement about the construction of five million homes with a pinch of salt. He said that the Supreme Court created the dam fund and is now going to launch a programme for population control. "We expect that Khan will act in support of the new programme like he has been supporting the dam fund initiative," said Khuhro. He underlined that history will remember Chief Justice of Pakistan Mian Saqib Nisar for initiating both the programmes and added that Khan will not get the credit.

PML-N to issue white paper on PTI's 100-days agenda

The PPP Sindh chapter's leader announced that the party will commemorate its 51st founding day on November 30 by holding a public meeting in Sukkur. He added that the party's chairperson, Bilawal Bhutto Zardari, will address the event.

Published in The Express Tribune, November 26th, 2018.