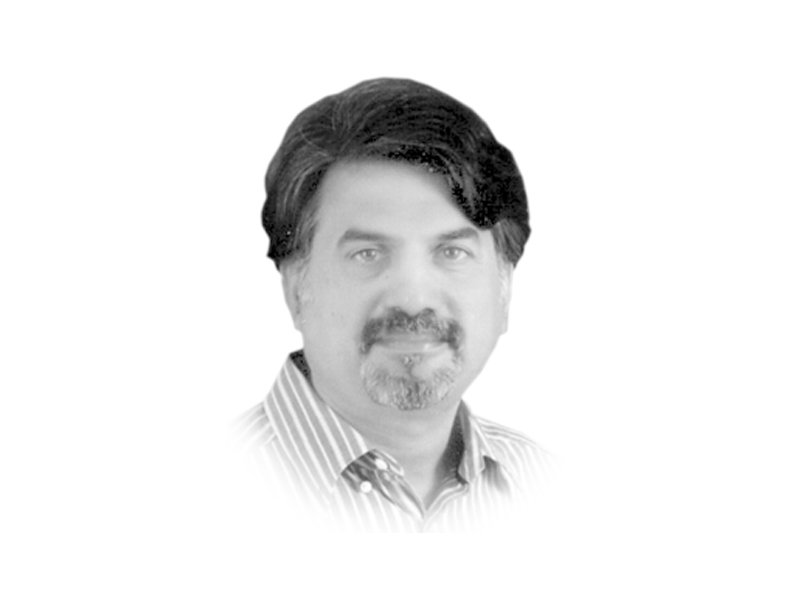 ---
"It is forbidden to kill; therefore all murderers are punished unless they kill in large numbers and to the sound of trumpets" — Voltaire

We have lost many heroes in this war. The loss of SP Tahir Khan Dawar is not the last but yet another addition to the list of brave soldiers of this motherland that continue to fight the creeping evils of ideologically corrupt and morally misguided and misled barbarians who represent many violent and murderous movements or Tehreeks.

There is no greater pleasure than giving your life for the motherland fighting on a battlefield but there is no greater pain also of the helplessness that a soldier feels when he is abducted, taken away from his country, brutally tortured and killed in alien circumstances without given the opportunity to fight back. The circumstances under which the police officer was killed are not clear but the lacklustre manner in which the whole episode of his abduction and later killing was handled by the government speaks of the lack of coordination and desired professional qualifications to deal with such matters.

This isn't the first time that a high-profile abduction has taken place from a major city of our country that has ended up in Afghanistan. We had Shahbaz Taseer, the son of former Punjab governor Salman Taseer, who was abducted in Lahore in August 2011 and we also had Ali Haider Gilani, the son of former PM Gilani, who was abducted in May 2013 in Multan. Both ended up in Afghanistan before their eventual release in three to four years' time.

At the root of all these abductions and our inability to prevent them lies our professional incompetence, lack of character and inept behaviour. I heard the minister of state for interior saying that the cameras installed in Islamabad cannot read the number plates of the cars or the faces of the drivers driving the cars. If this is true it is a criminal negligence by the overseers of our safety and security. Living in a world of covert wars can we afford to have people handling security-related issues who are selfish, corrupt and abuse their authority and privileges even at the cost of negatively affecting state security? But if we have a constitution that facilitates a former prime minister being tried on charges of corruption to distance himself from: 'the speech he made in parliament', 'the Qatari letter that was presented in the Supreme Court' and 'the wealth that his sons made even when they were toddlers' then we can have anything. All the former interior ministers of Pakistan who have been part of the security teams that have been led by such 'sanitised leadership' and who spent time under the shadow of such mindsets would only have fed us with 'sanitised versions' and not the 'actual versions' of our internal securities. Dawars of our world never fail us or fail in their 'Pakistaniyat' — they even defend it with the cost of their lives. It is the 'sanitised version of the leadership' and the compliant clones that such a leadership gathers around itself that lets this country down.

How can we hunt down the enemies of Pakistan if we are not able to hunt down the mindsets that allow these enemies to continue to compromise our security? How can we call the terrorists foreigners if they creep in undetected in our country, engage in abducting a serving police officer in our capital and take him across our borders to another country? Their origin may be foreign but the kidnapping and the murder they orchestrated could not have been possible without local facilitation.

Establishing an Afghan connection to the murder or for that matter condemning the behaviour of Afghan authorities in the whole matter would not shadow our intelligence and security failure. If this war has to be fought largely with the intelligence assets then why haven't we developed our intelligence capabilities on a war footing? If we have, why are these developed capabilities still failing us? There continues to exist many blind spots and gaps that the law-enforcement agencies need to bridge. If the law-enforcement agencies are not fed in time reliable information by the intelligence agencies no matter how efficient they are, they will continue to chase not the real enemy but ghosts.

To win this war we must make it accountable. Few heads must roll if there is intelligence, administrative or operational failures. This war may be cruel and unjust but we can't make it unaccountable too.

What if SP Dawar was more careful and kept his security guards along? Already a victim of suicide attacks and knowing that he was on the target list of the terrorists this was an error of judgment on the part of the deceased as well. A similar error of judgment was committed 19 months earlier when retired Lt Col Habib went missing in Nepal. That was also a high-profile intelligence operation carried out by the enemies of Pakistan. A retired intelligence officer was abducted while seeking a job in a carefully planned and constructed web of intelligence operation. Considering that the Indian spy Kulbhushan Jadhav was already captured in Pakistan, the officer should have been personally more careful.

Lastly, our enemies are many and they will keep planning intelligence-based operations to undo our security, inflict damages and embarrass us. What we can do is to be patient, steadfast and instead of throwing the blame around look inward towards our 'intelligence and security deficiencies.' Hunting down the enemies that live within us must take a top state priority.

As long as we have proud mothers that blesses us with brave sons of this nation like SP Tahir Khan Dawar no one can defeat our will to safeguard our sovereignty, territorial integrity and the will to survive.

Published in The Express Tribune, November 18th, 2018.

Like Opinion & Editorial on Facebook, follow @ETOpEd on Twitter to receive all updates on all our daily pieces.