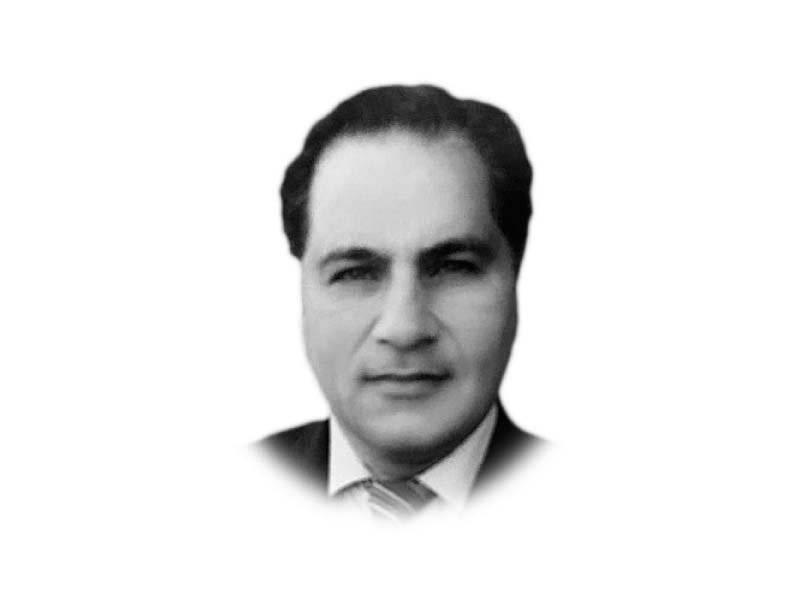 ---
A fence for defence is an old concept. The 13,000-mile- long Great Wall of China is one of the earliest such structure. It was constructed 2,000 years back to defend Chinese territories from invading Mongols. Another famous border barrier, the Berlin Wall, separated the Communist Germany and the Democratic Germany. It remained a concrete symbol of the Cold War for 28 years till dismantled in October 1989. Due to unprecedented globalisation, an integrated borderless world was expected. However, the reversed happened. According to the Quebec University researcher Elisabeth Vallet, the construction of walls and fences got a boost once again after 9/11. At the end of World War II, there were only seven walls and when the Berlin Wall fell, the number reached to 15. Today the walls and fences have increased to 77. Some of the prominent walls and fences that separate territories include US-Mexico fence, North Korea-South Korea partition, Zimbabwe-Botswana separator, Malaysia-Thailand wall, Iran and Iraq divider, Israel-Gaza wall, etc. The two main reasons for this spike in the number is the perceived threat of terrorism and illegal immigration.

Pakistan is no exception to this post-9/11 border-fencing spree. For better monitoring of the uncontrolled movement of people and containing of terror-osmosis across its western border, Pakistan has recently started selective fencing of its 2,611-km-long border with Afghanistan. Meanwhile, Pakistan has also unilaterally enhanced border controls at Torkham (Khyber district), Chaman (Qilla Abdullah district), Arandu (Chitral district), Ghulam Khan (North Waziristan district), Angoor Ada (South Waziristan district), Nawa Pass (Mohmand district), Gursal (Bajaur district) and Kharlachi (Kurrum district). The border-fencing, as part of target hardening measure against militants' incursions, will be completed in phases. The first phase will cover 430km and the second phase will add another 400km fence to the border. The fence itself is a double wire trellis, each 10 feet high, with a six feet gap and topped with a razor wire. It will be tech-meshed with state of the art Unattended Ground Surveillance System (UGS) and Man portable Surveillance and Target Acquisition Radar (MSTAR) technology.

Countries which cannot control their borders cannot control the movement of three Ms: men, money and material. For Pakistan, the three main issues that warranted better border management on the western border are terrorism, smuggling, including drugs, and illegal immigration threatening demographic equilibrium in Balochistan. The foremost reason of fencing the border is threat of militancy and terrorism. The current wave of militancy, perpetrated by diverse terrorist organisations, has historically moved through the porous Af-Pak border. In the post-9/11 scenario, the US-Nato Operations, Anaconda and Enduring Freedom, flushed al Qaeda out of Afghanistan. The later found safe haven in our under-governed tribal areas and then metastasised further into mainland Pakistan with huge losses to life and property. The subsequent military operations in Swat and Fata left militants without safe haven and they crossed into Afghanistan wherefrom they plan and execute their terrorist and subversive activities though visibly non-existing border. The two front-runners involved in trans-border terrorist attacks are the Tehreek-e-Taliban Pakistan and Daesh. In the run-up to the 2018 general elections, Baloch leader Siraj Raisani was targeted in a suicide attack at Dareengarh, Mastung. In this attack, more than 400 people were killed and injured. Investigations revealed that the terrorist cell of Islamic State of Khurasan (Daesh franchise) that targeted Raisani was active in Spin Boldak area of Afghanistan. The suicide bomber of this attack, Hafiz Nawaz, crossed the border into Pakistan a few days before the gory incident. Similarly, the attackers of Bacha Khan University, Charsadda, who stormed the university in January 2016, also entered through the Torkham border. Likewise, all the six attackers of the 2014 APS carnage crossed over the Af-Pak border to carry the world's 4th deadliest school massacre in which 149 people lost lives, including 132 schoolchildren.

The second reason for border-fencing is the presence of one of the most protracted refugee population in the world. Pakistan is not only hosting 1.4 million registered Afghan refugees but also accommodating more than one million undocumented Afghan individuals. Almost 80% of them are present in the Af-Pak bordering provinces of Khyber-Pakhtunkhwa and Balochistan, which are also the two regions most hit by terrorist incidents. The presence of undocumented Afghans is not only a drag on resources but they provide a cover and space to those who plan terrorist attacks inside Pakistan. Their ethnic identity also threatens the fragile equilibrium here. While there is a delicate balance of ethnic Pashtuns and Baloch in the province of Balochistan, the free movement of Pashtuns from southern provinces of Afghanistan can tilt this balance in favour of Pashtuns who are already better placed economically. The controlled movement of people between Balochistan and Afghansitan is a necessary albeit not sufficient condition for allaying Baloch grievances.

The third important issue is related to cross-border smuggling, especially drugs. Afghanistan is the epicentre of global opiates, contributing 93% of the total global production. The worth of Afghanistan's illegal opiate economy is $6 billion, which is roughly 30% of its GDP. Poppy cultivation in Afghanistan supports 590,000 full-time jobs that are more people than those employed by the Afghan National Army and police. Unfortunately, more than 40% of the Afghan poppy products, heroin and morphine pass through Pakistan. Effective border controls will contain transit and consumption of opiates across Pakistan. The fencing will also realise the long lasting dream of FBR to tax flow of all goods into the country and will dilute the multi-billion black economy of Pakistan. The fence has many political, social and economic implications which are all in favour of Pakistan though it has been badly delayed yet better now than never. Any strategy of internal stability will be a pipedream without an effective border management, particularly when a country is bordering a highly volatile neighbour like Afghanistan.

Published in The Express Tribune, November 15th, 2018.

Like Opinion & Editorial on Facebook, follow @ETOpEd on Twitter to receive all updates on all our daily pieces.
COMMENTS (1)
Comments are moderated and generally will be posted if they are on-topic and not abusive.
For more information, please see our Comments FAQ